Page load depends on your network speed. Thank you for your patience. You may also report the error.
Loading...
Shankara Jayanthi Mahotsav celebrated at Srinagar, Jammu & Kashmir
25 April - 4 May 2014

With the Benign Blessings of Their Holinesses Pujyasri Shankaracharya Swamijis of Shri Kanchi Kamakoti Peetham, Shankara Jayanthi Mahotsav was celebrated at Srinagar, Kashmir. Sama Veda Sammelan was held at Jyeshtha Mata Temple, near Raj Bhavan, in Srinagar 25th April onwards upto 4th May 2014– Shankara Jayanthi Day and on the occasion, special Abhishek and Parayan was performed at Sri Shankaracharya Hill at Srinagar.

Adi Shankara's portrait being taken out in procession



Sankalpam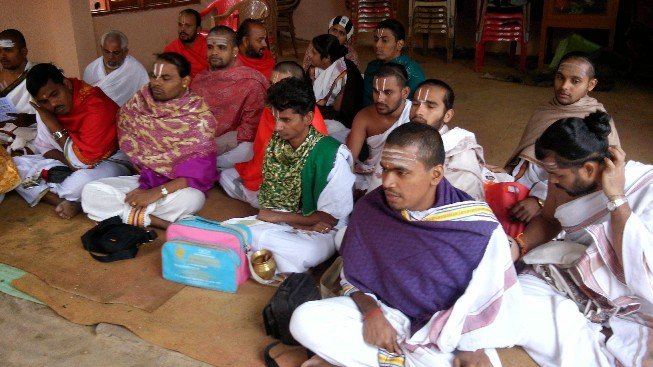 Sankalpam



Jyeshta Mata Shrine - Parayan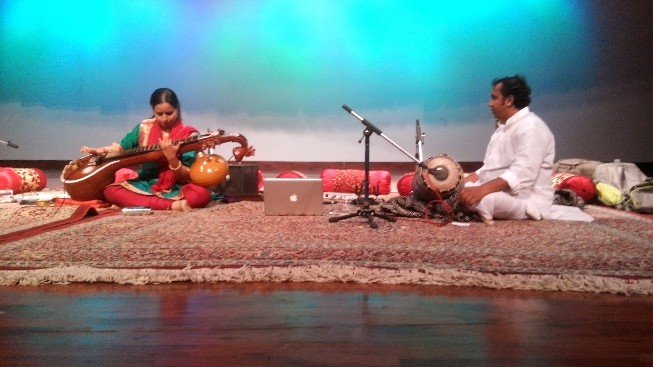 Smt. Jayanti Kumaresh performing on the Veena



Violin duo - Sri Ganesh and Sri Kumaresh performing in the University of Kashmir Auditorium



Audience with the artists in the auditorium



Parayan in Jyeshta Mata Shrine



Group photo of the participating vaidiks and devotees



Upanyasam(Discourse)



Bhajans by Dr. Ganesh and group



Havan



Havan



Guru Paduka - Pradakshinam
Copy of the invitation and detailed programme:



Also read:

* Report on Shankara Jayanthi celebrations at Shrinagar in 2013 - 29 Apr. - 15 May 2013

* Report on Shankara Jayanthi celebrations at Shrinagar in 2012 - 25-26 Apr. 2012
---
---