Deepavali at Varanasi Kshetram- Pujya Shankaracharya Swamiji visits Annapurna & Kashi Vishwanath Mandir and graces Ganga Harathi

12-11-2023

After completion of Puja in the afternoon, Pujyashri Shankara Vijayendra Saraswathi Shankaracharya Swamiji left for Sri Kashi Vishwanath Mandir. Being received by trustees and scholars Pujya Swamiji went to the Garbha Gruha and performed Abhisheka & Shodashopachara Puja, followed by Archanadi Puja at Sri Annapurna Mandir. The Mahant Shankar Puriji who had received His Holiness at the Annapurna Mandir, took Pujya Swamiji to the Swarna Annapurna Sannidhi at the top floor of the Mandir. New Pattu Vastrams were placed in every Sannidhi which Pujya Swamiji visited.
After special Harathi, Pujya Swamiji went to the Purnahuthi of Annapurna Havan held in the presincts of the temple with the direction of His Holiness. The Japam commenced on Friday and Purnahuthi was performed in the divine presence of Pujya Swamiji yesterday. Annasamruddhi with the blessings of Annapurna Mata was prayed for during the Havans. The Kalasha Teertha was then sprinkled at the Annapurna Mata shrine. The Veda Pandits then submitted the Prasadam to Pujya Swamiji who received it in front of Annapurna Mata shrine and blessed devotees with the Prasadam. Speaking on the occasion, Pujya Swamiji said that #Kashi was Annapurna Kshetram and that such Havans need to be organised annually during Deepavali Utsav which is very special. His Holiness added that such religious activities are intended to get the grace of Annapurna Mata for Aarogyam, Anandam & Subhiksham for one & all.
Pujya Swamiji later returned back to Shankar Math Hanuman Ghat at 5 PM and left for Dashashwamedh Ghat by boat to grace the Ganga Harathi. Pujya Swamiji was received by the Mahantji and a special podium was erected for His Holiness to grace the event. Pujya Swamiji spoke about the greatness of Ganga river, the need for such celebrations and observance of Hindu traditions for welfare of one & all. After the Ganga Harathi event, Pujya Swamiji returned to Shivala Ghat by boat. On the way back to Shankar Math, Pujya Swamiji went to the Hanuman temple after which the Ghat has received its name and reached the Math at 9:30 PM. Pujya Swamiji then performed the third Kala Puja.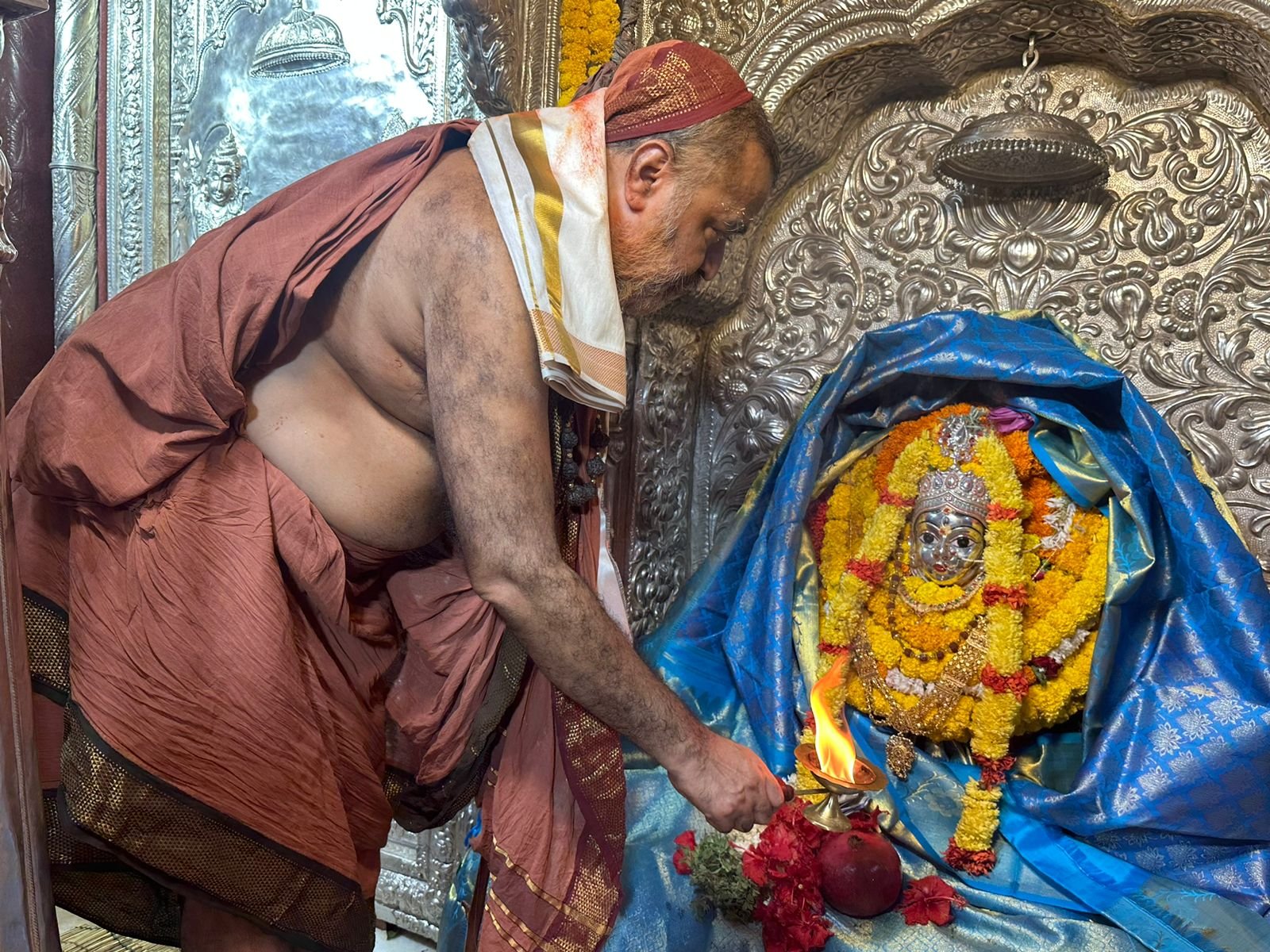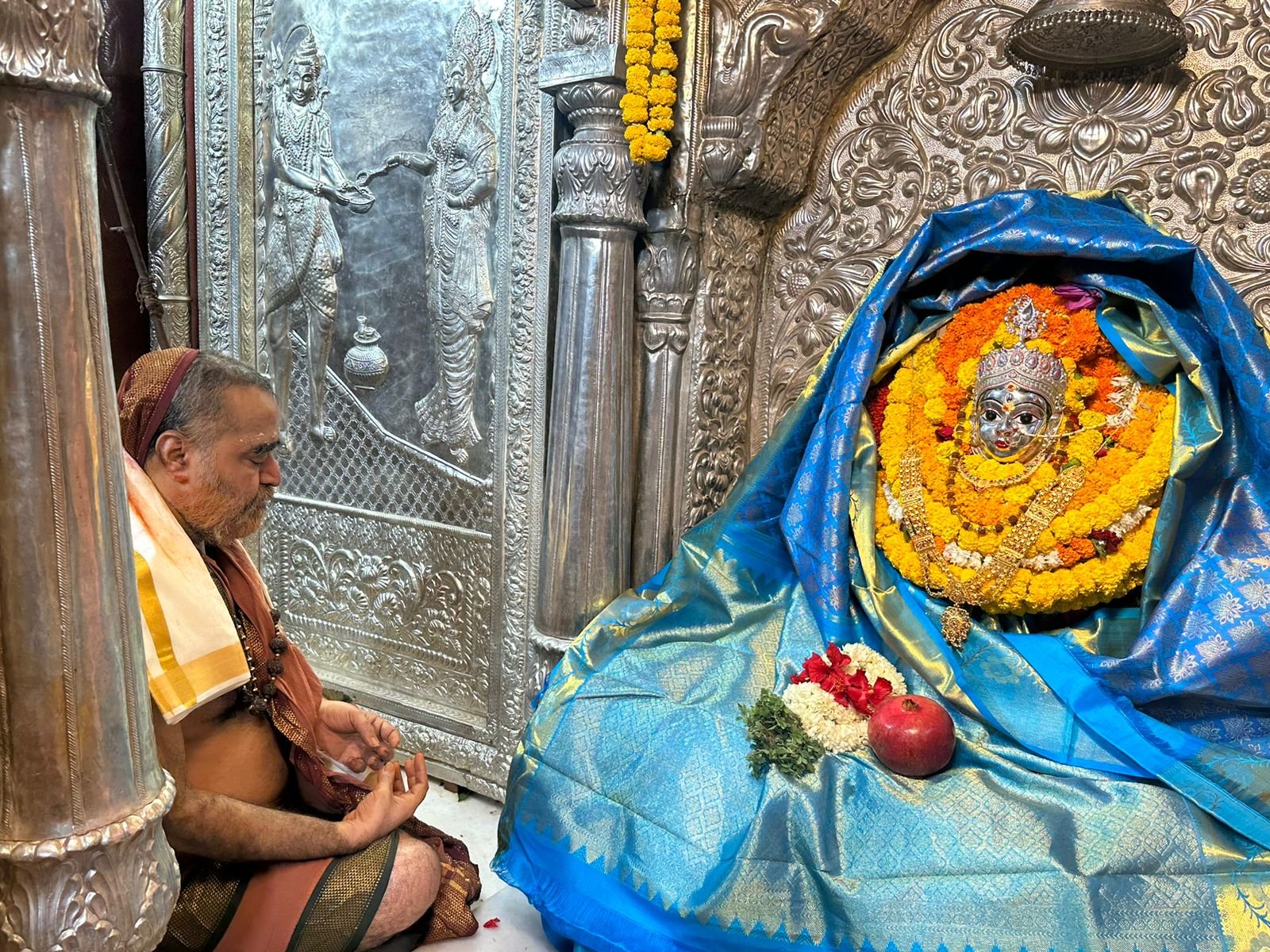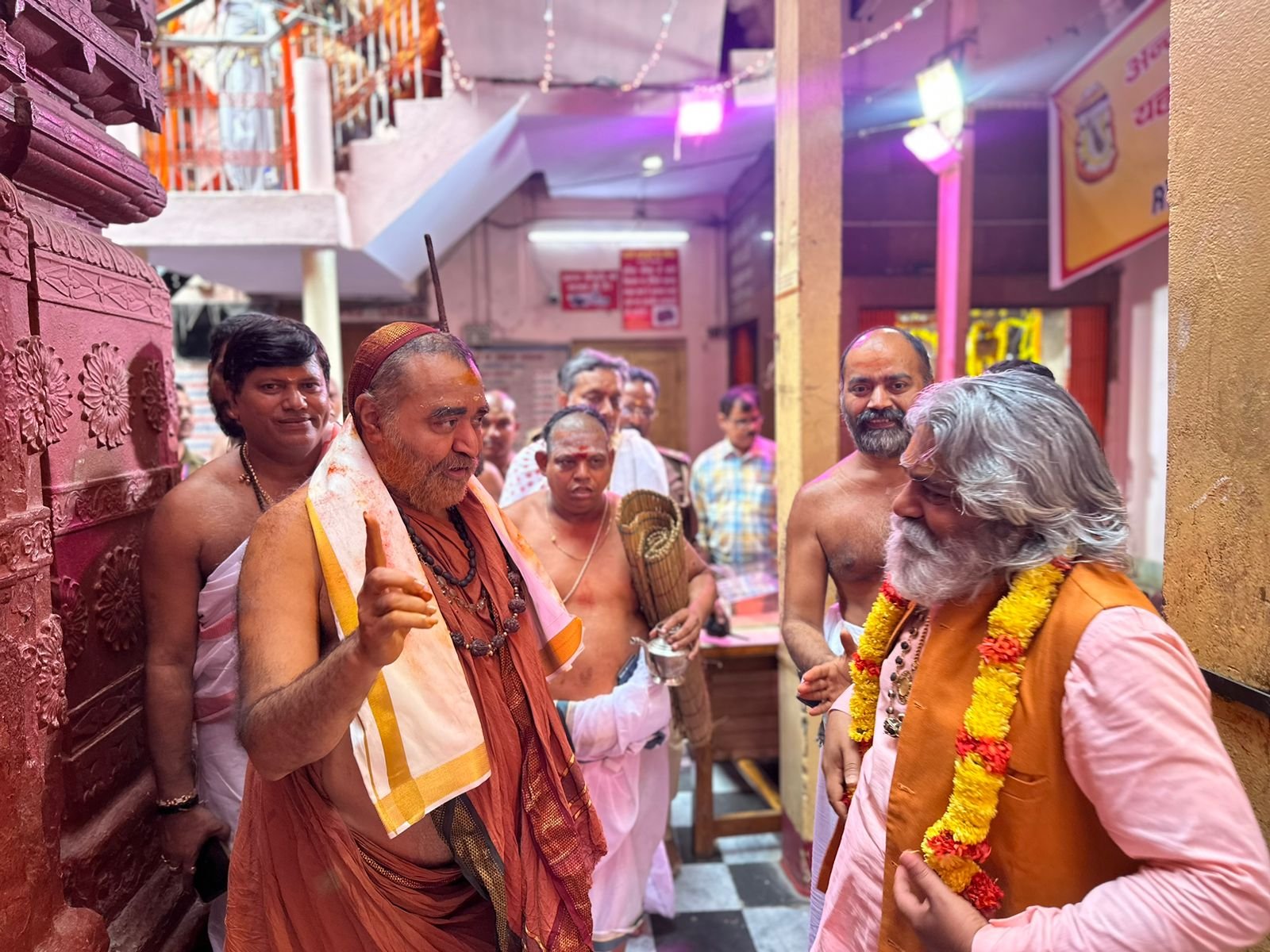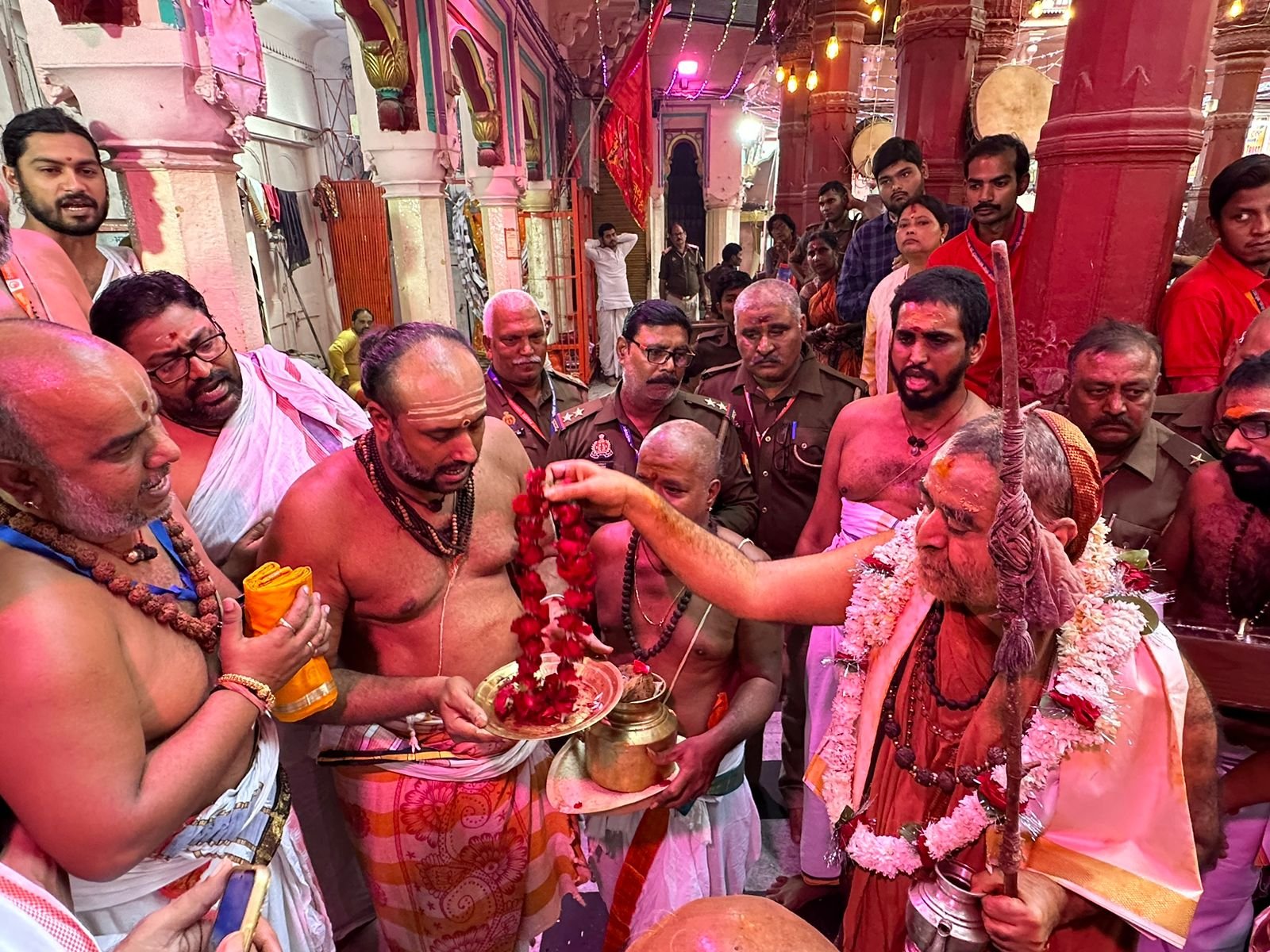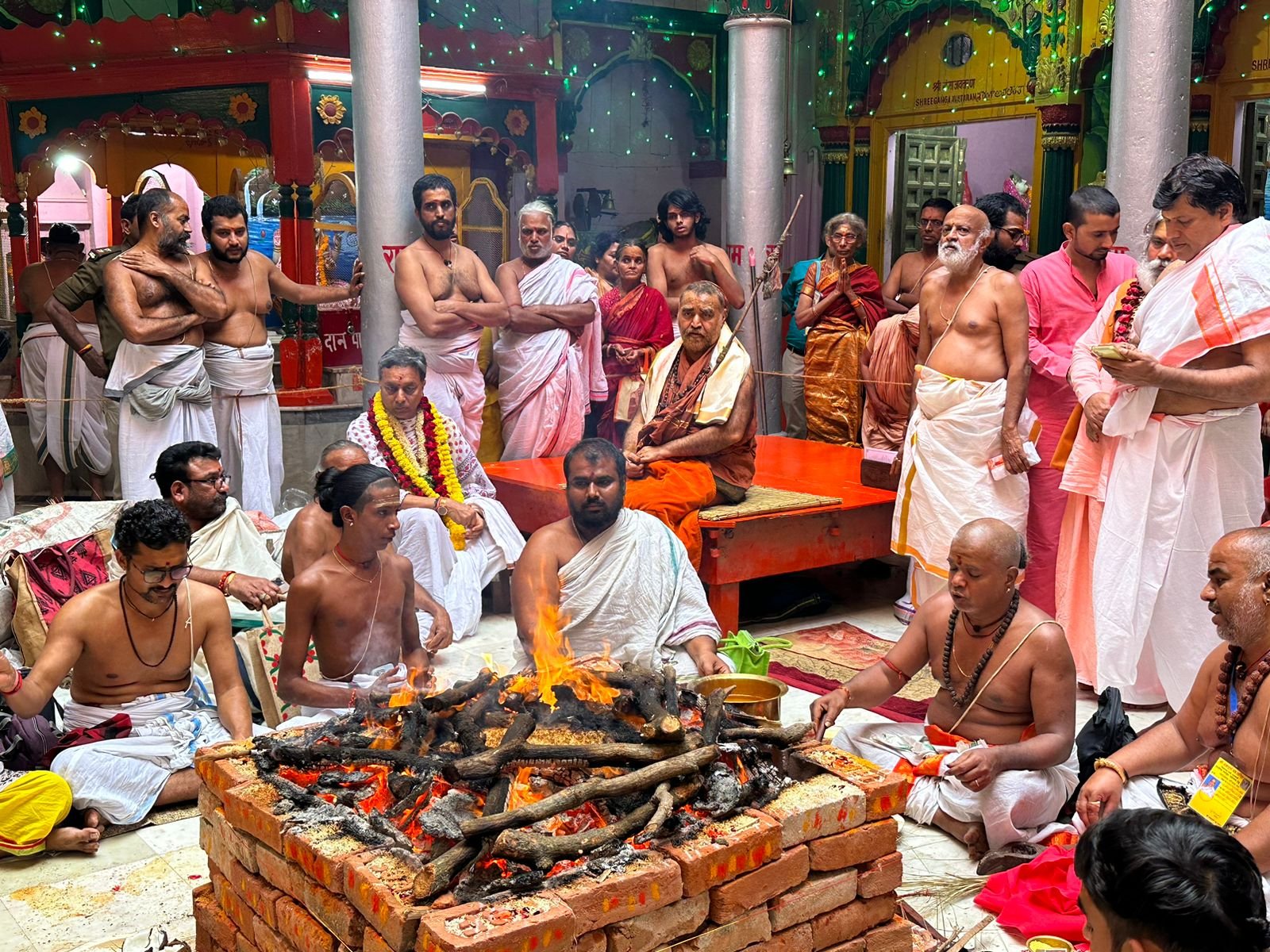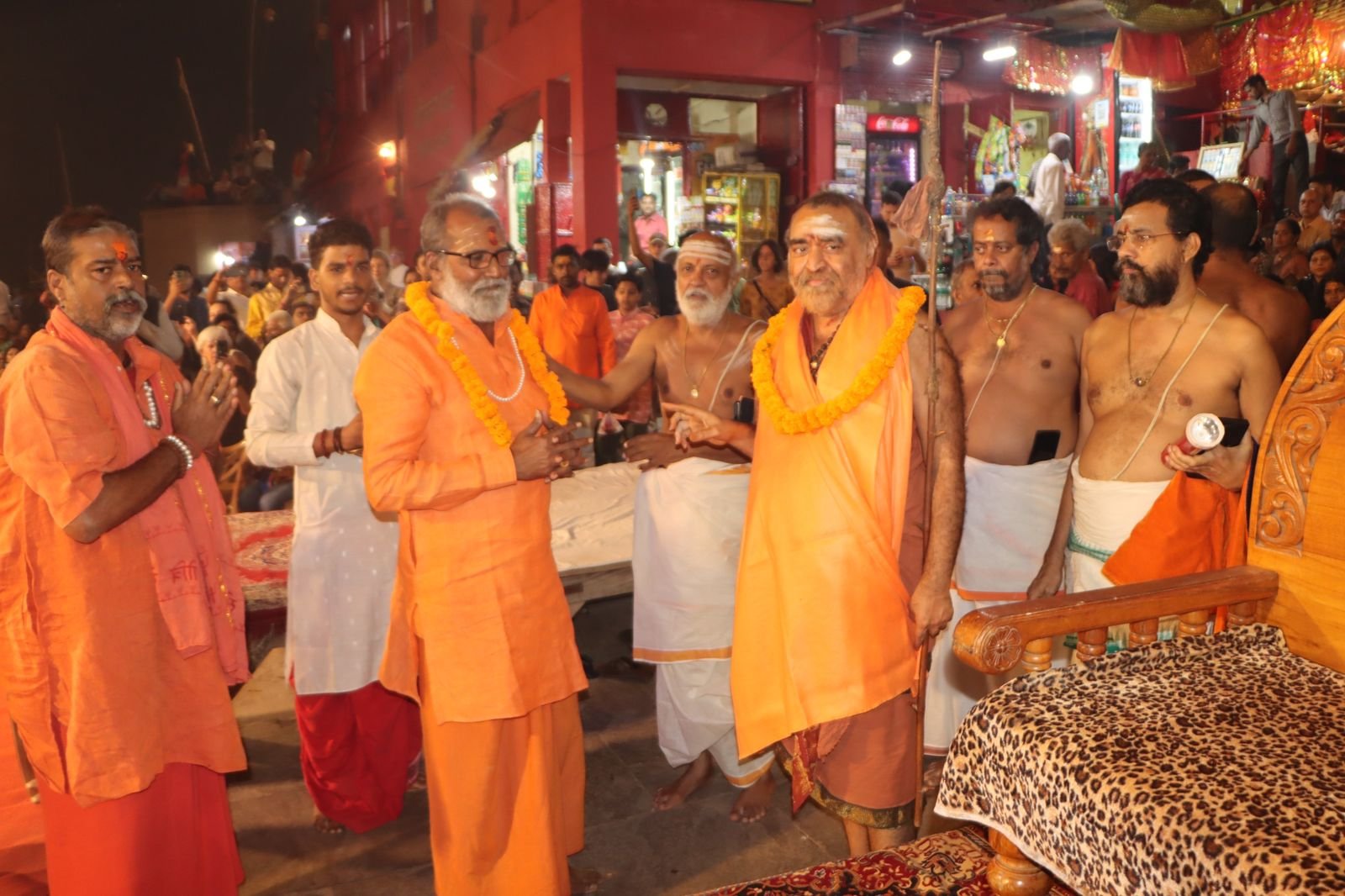 ---
Prev.::Skanda Sashti - Veda Parayanam being performed at Shrimatam
Next.::Vijaya Yatra Updates - Shrimatam camp at Prayagraj