Agnihotra Sabha held at Shrimatam camp in Kakinada

22-07-2022

22/7/2022 – 24/7/2022
Srimatam Camp, Goshala, Kakinada

*Chief Justice of Andhra Pradesh visits *

With the divine blessings of His Holiness Pujya Sri Sankara Vijayendra Saraswathi Shankaracharya Swamigal the annual Agnihotra Sabha was held at Srimatam Camp, Goshala, Kakinada from 22/7/2022-24/7/2022. More than 120 Agnihotris from Tamilnadu, Andhra Pradesh, Kerela, Karnataka, Maharashtra & Rajasthan took part in the Sabha. Apart from discussions, special Ishtis were performed by Agnihotris from Buldana, Maharashtra.

Chief Justice of Andhra Pradesh Sri Prashant Kumar Mishra who had come for darshan of His Holiness saw the proceedings of the Sabha. Sri Dharma Reddy, Executive Officer of TTD, Sri Krishna Rao, Member of Parliament, Yanam too attended the Ishtis while having darshan of His Holiness.

Brahmashri Sundararama Vajapeyayaji led the discussions in the Sabha. Sri Balakrishnan Trustee of Sri Kanchi Kamakoti Peetam Akhila Bharata Agnihotra Trust, coordinated the Sabha proceedings. Another volume of Apastamba Shrouta Sutra with commentary covering 7&8 prashnas compiled by Brahmashri Sundararama Vajapeyayaji & Brahmasri Narayana Vajapeyayaji was released on the occasion. All the Ahitagnis were honoured with special shawls, silver bowl, gold coin, Vastrams and Sambhavana in the divine presence of His Holiness. Devotees who contributed to the successful conduct of Agnihotra Sabha were blessed and given Prasadams.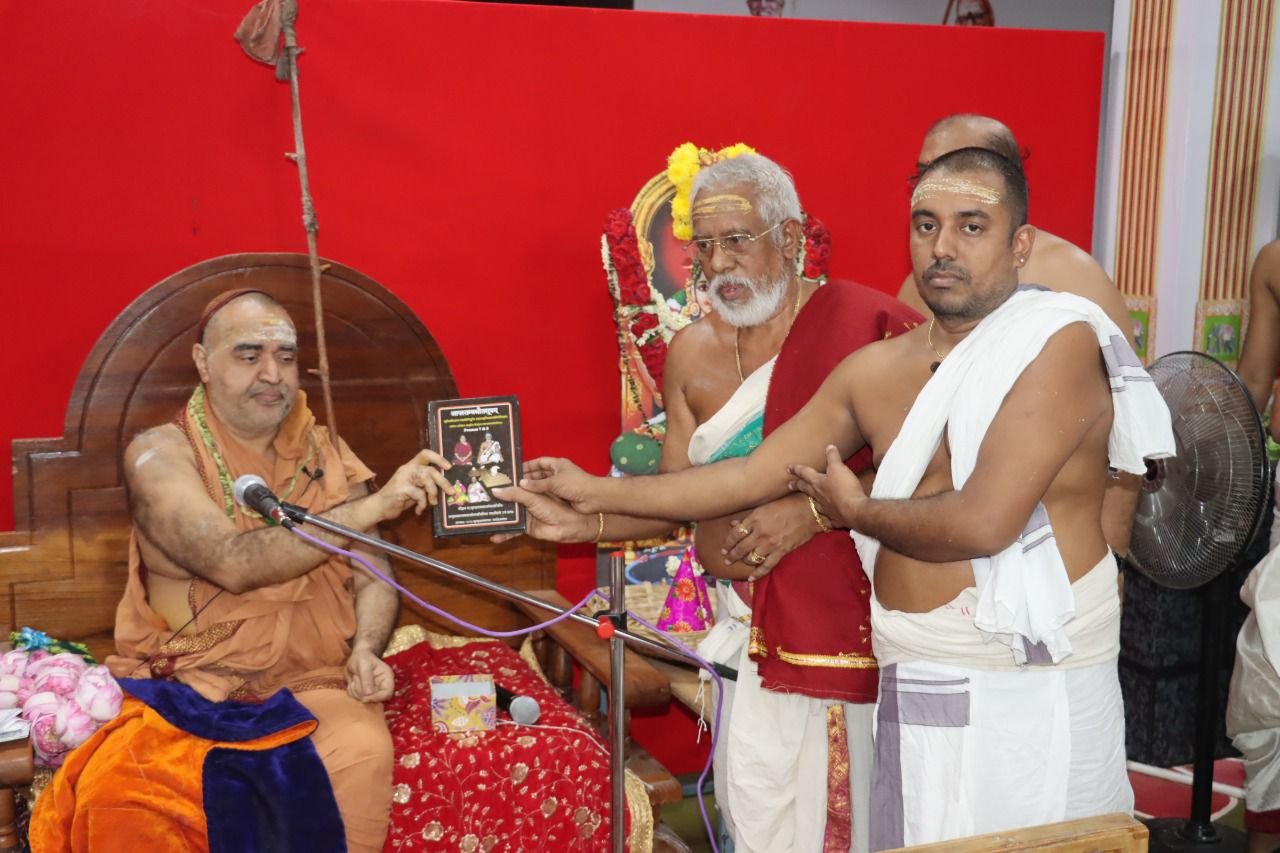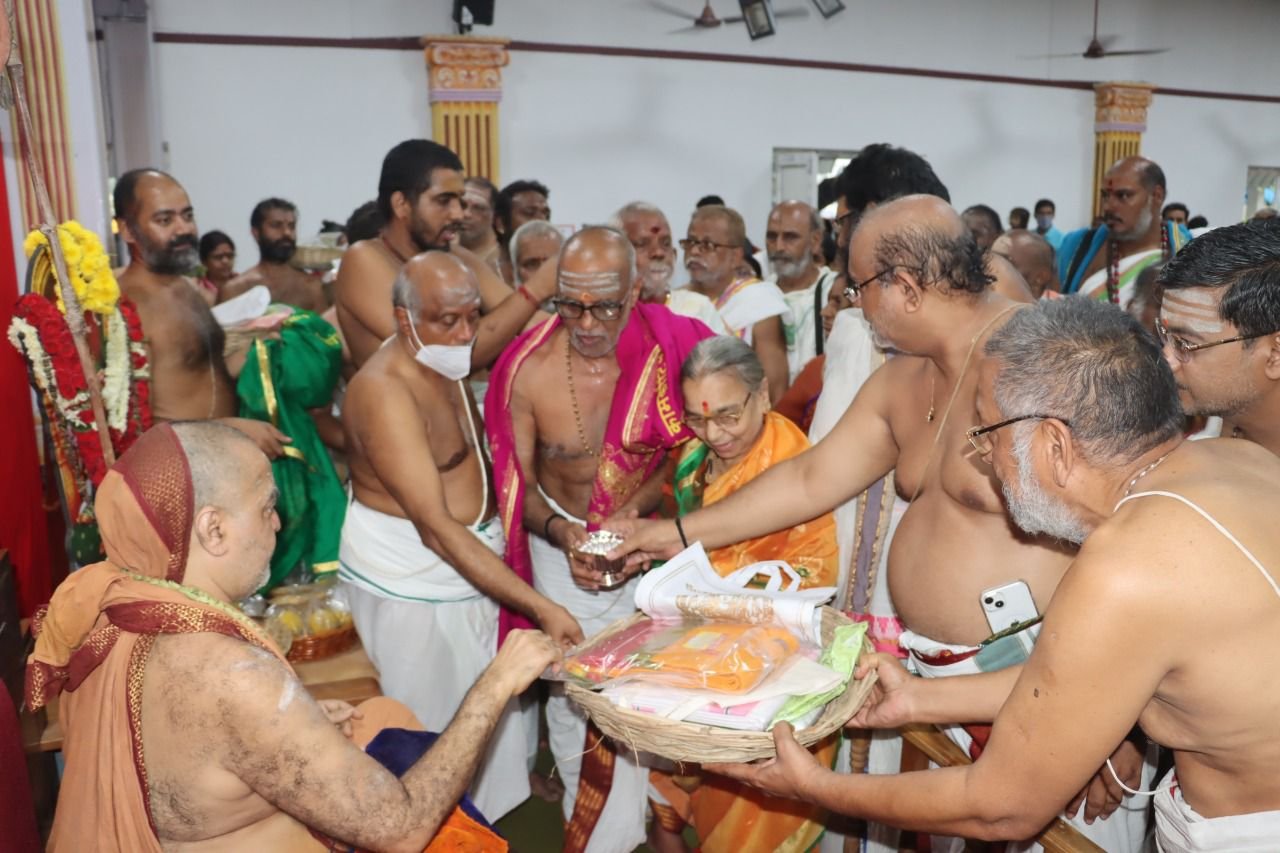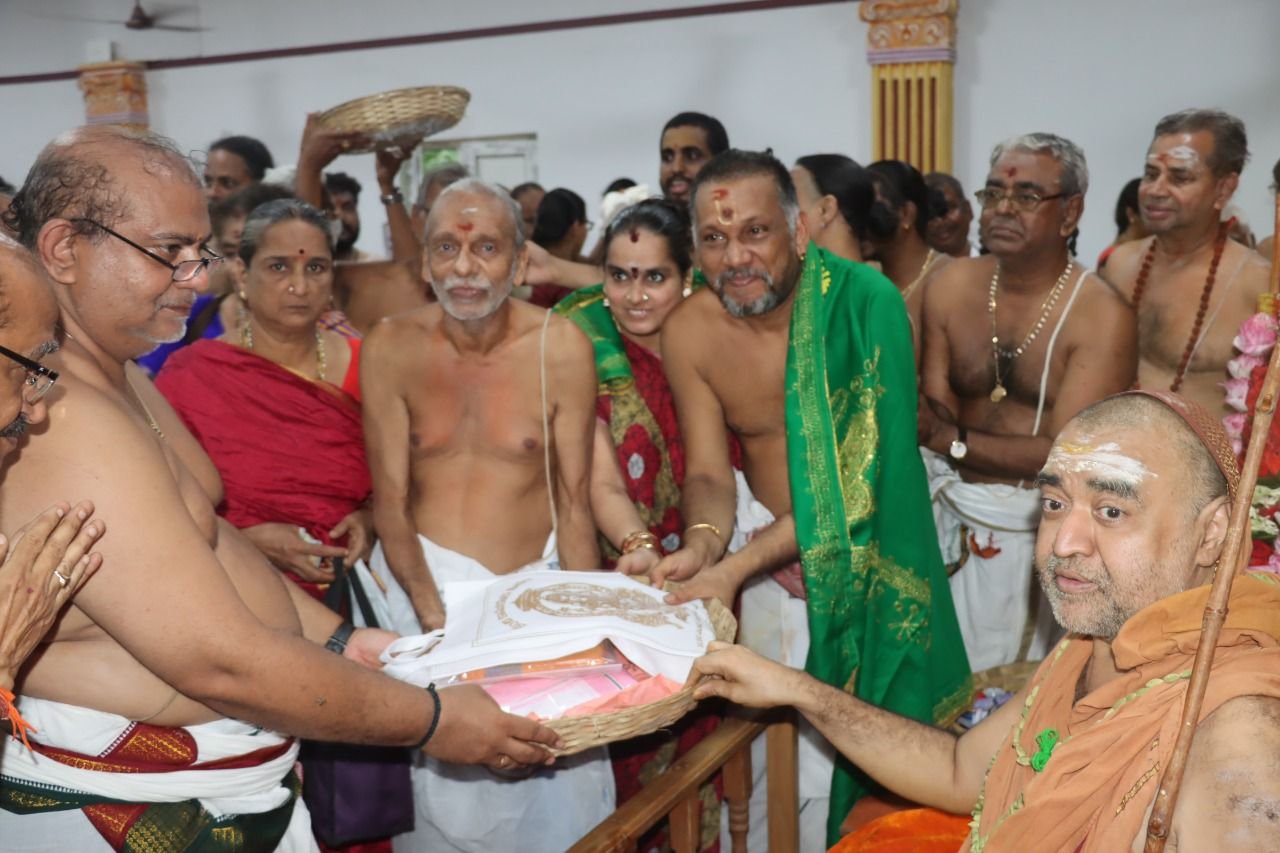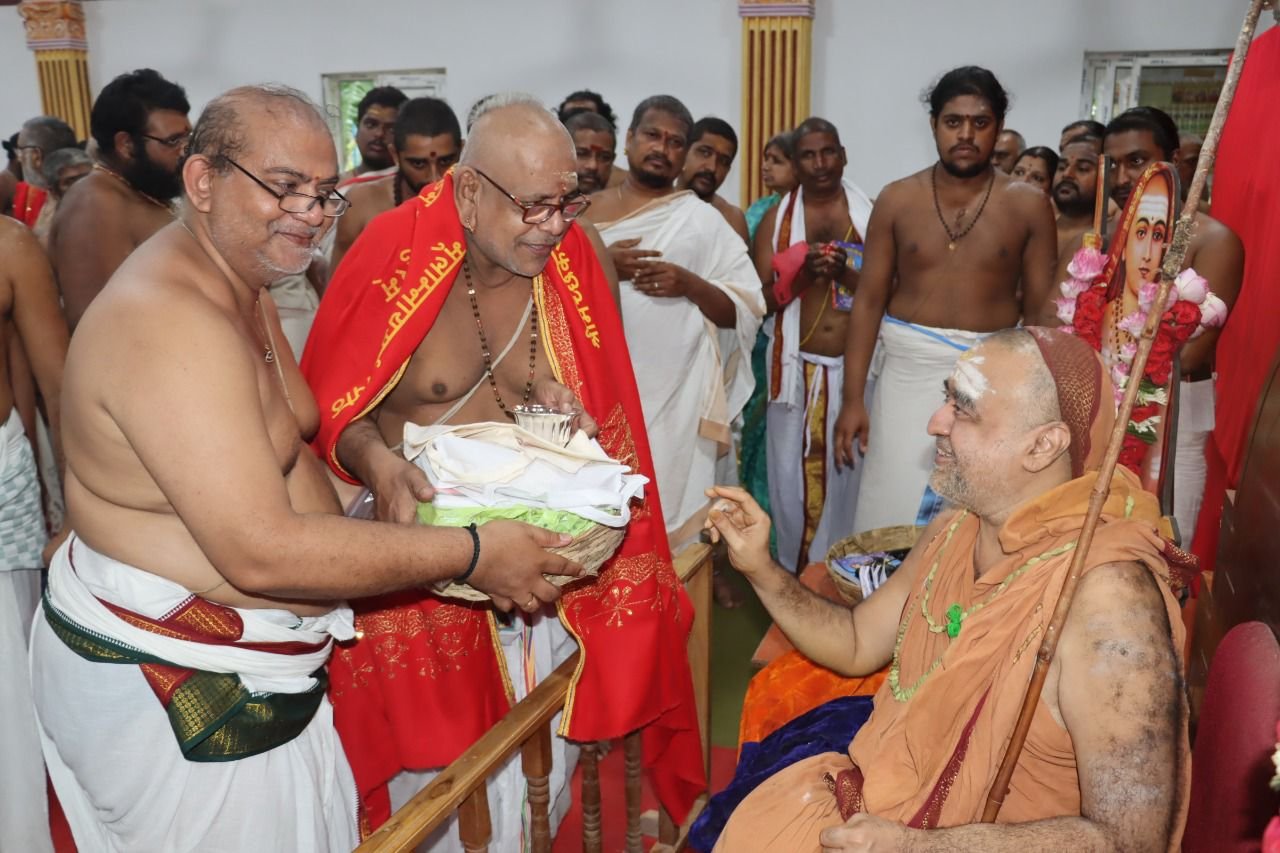 ---