Vyasa Puja & Chaturmasya Vrata Sankalpam at Orikkai

24-07-2021

His Holiness Pujya Sri Sankara Vijayendra Saraswathi Shankaracharya Swamigal performed Vyasa Puja at Mahaswami Shatabdi Manimandapam, Orikkai near Kanchipuram. The Pujas commenced at 11:45 AM and concluded at 4:15 PM.
Acharya Swamigal has earlier observed Chaturmasyam at Orikkai in the year 1988 along with Kanchi Mahaswami & HH Sri Jayendra Saraswati Shankaracharya Swamigal.
Sri Periyava also took Sankalpam today to observe Chaturmasya at Orikkai till September 20th. His Holiness will stay in Kanchi Mahaswami Shatabdi Manimandapam and observe all rituals pertaining to Chaturmasya Vrata here.
Prasadams from Bangaru Kamakshi Temple, Thanjavur, Kamakshi Temple, Ekamranatha Temple, Varadaraja Swamy Temple, Avudayar temple, Tiruvanaikaval Akhilandeswari Temple, Rameswaram Ramanathaswamy Temple, Chidambaram Natarajaremple, Venkateshwara Swamy Temple, Tirupati and other temples were given to Sri Periyava on completion of Puja.
In the evening Dr. L Subramaniam presented Nada Samarpanam in the presence of His Holiness. Sri Krishna Premi Anna took part in the Vaibhavams.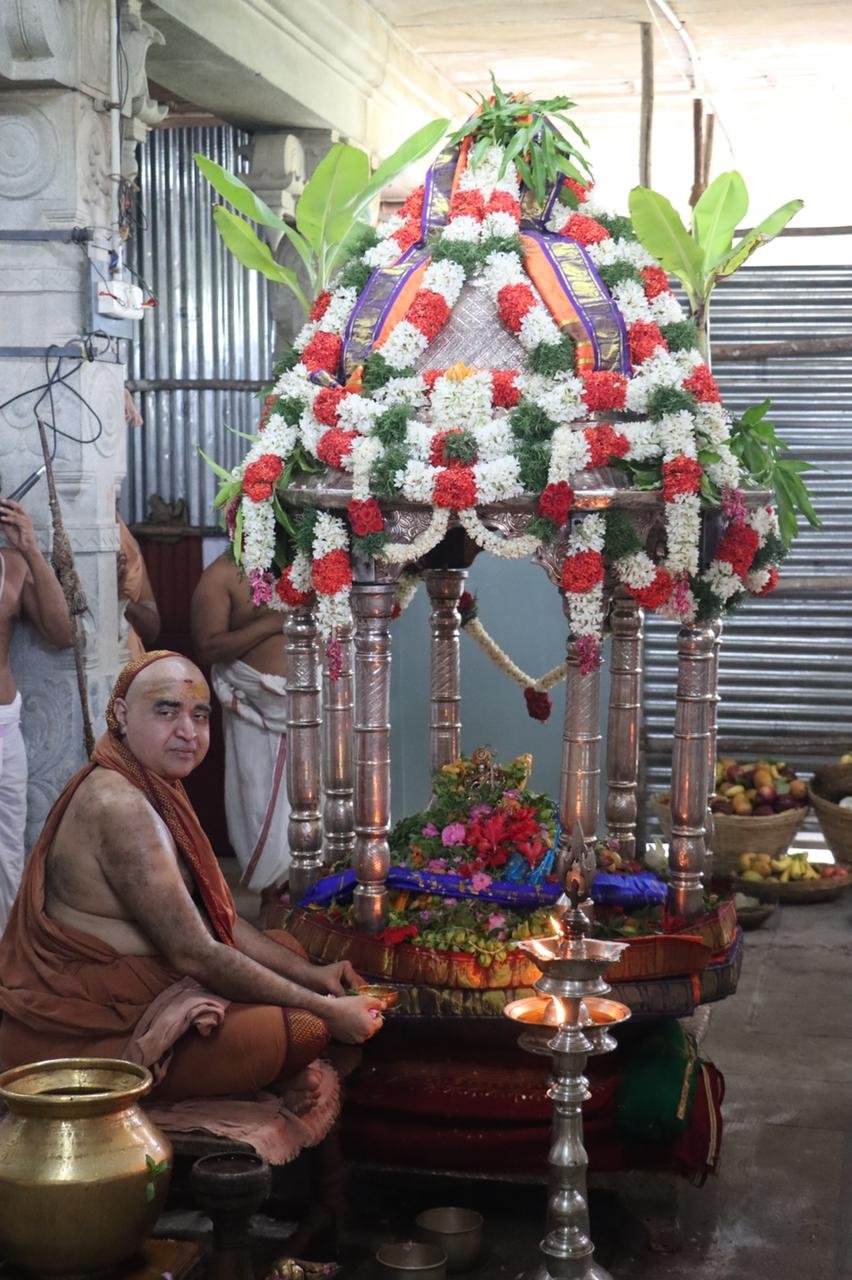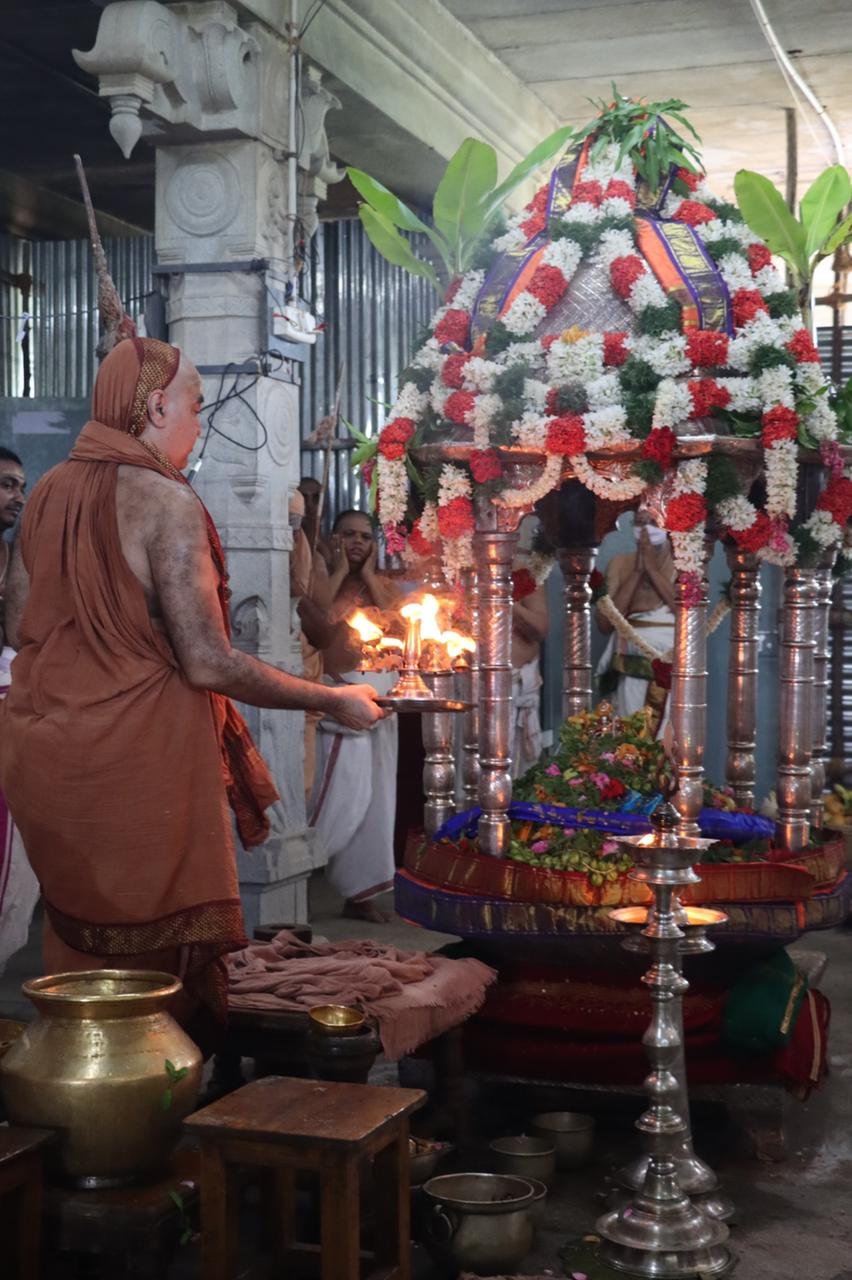 ---