Visit to Sri Kanchi Kamakoti Peetam Heritage & Cultural Centre, Vedal

18-01-2021

Pujyashri Shankaracharya Swamigal visited Sri Kanchi Kamakoti Peetam Heritage & Cultural Centre, Vedal on 18/1/2021. Parameswara's Vigraha with a giant Nandi amidst a beautiful garden, Shankar Math Goshala, Veda Pathashala, Nakshatra Vanam, Green Grass Cultivation Area for fresh Cow Fodder, Sri Jayendra Saraswathi Artha Sastra Pathashala, Indian Culture Exhibition & Sri Kanchi Math Photo Gallery are the main features of the centre.
His Holiness during visit to the Shiva Dhyana Kendra addressed the final session of Kamakshi Vilasam online lectures by Sri Manidravida Sastrigal. His Holiness spoke about Srichakra Tattvam and the glory of Kamakshi Ambal. Later His Holiness visited Goshala run by the Math wherein the cows (130) are predominantly of Desi Breed. In the mornings the cows are allowed to graze freely within the compound. The milk is being used for Chandramoulesshwara Puja & Anushthanams at Srimatam. Other products like Varatti etc is being given for havans. With the divine directions of His Holiness this centre, with involvement of devotees, has implemented Go-Grasam Project in large area to provide fresh green grass to the cows.
His Holiness then visited Sri Jayendra Saraswathi Artha Sastra Pathashala building where college/university going youth are being trained in tenets of Vaidika Sanatana Dharma in the integrated system of education. The boys numbering about 80 in the Pathashala get an opportunity to study in a serene atmosphere. His Holiness then blessed the Veda Pathashala children before leaving back to Srimatam. Earlier in the day those involved in the development of Vedal Centre held discussions at Srimatam and sought blessings of His Holiness in the evening during the visit.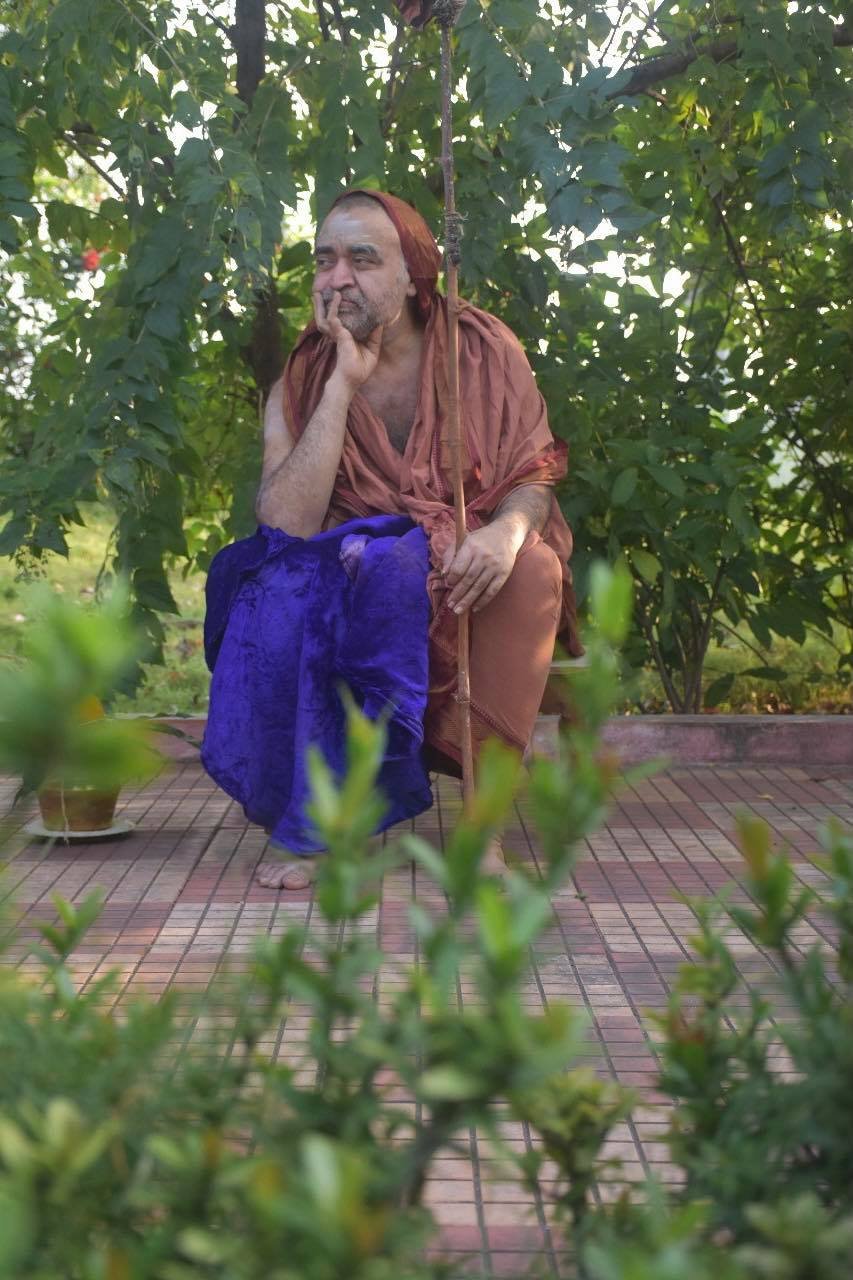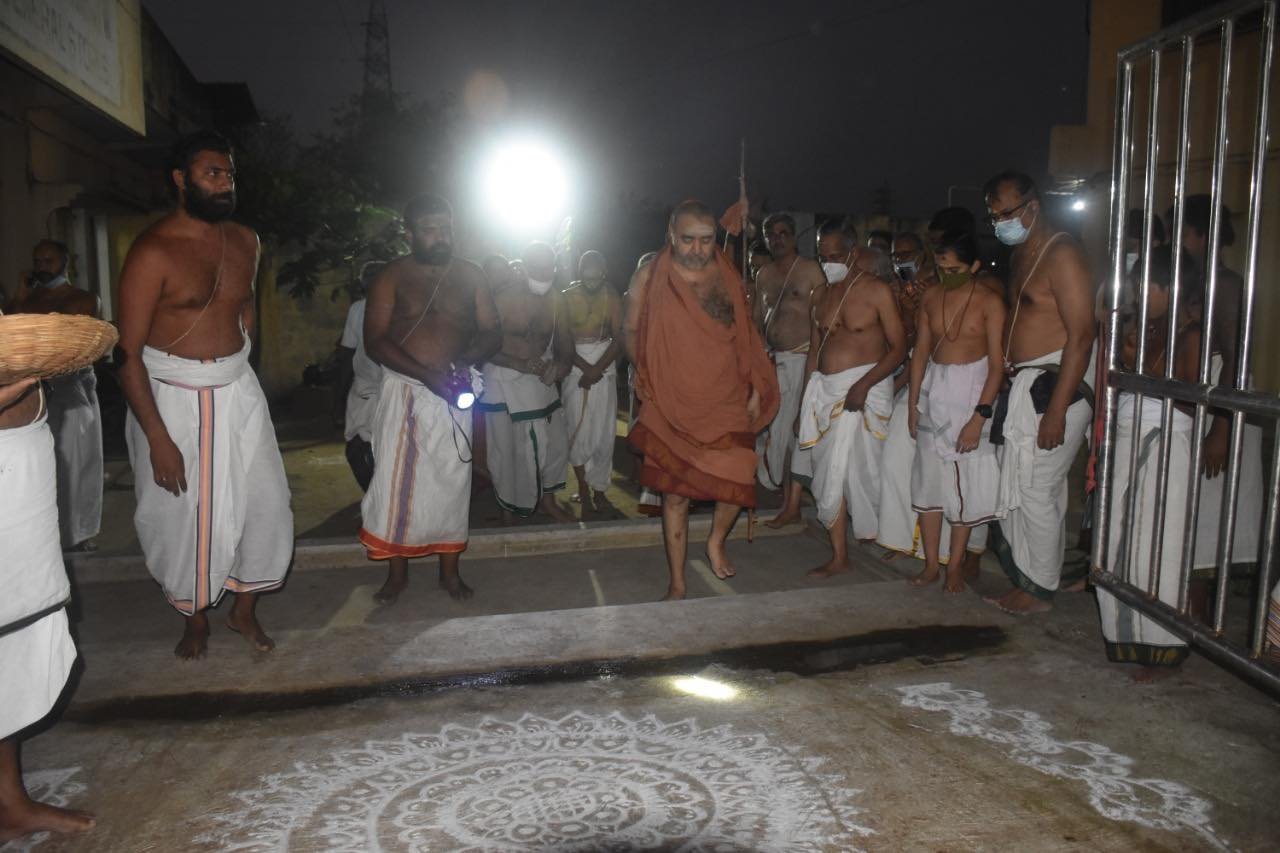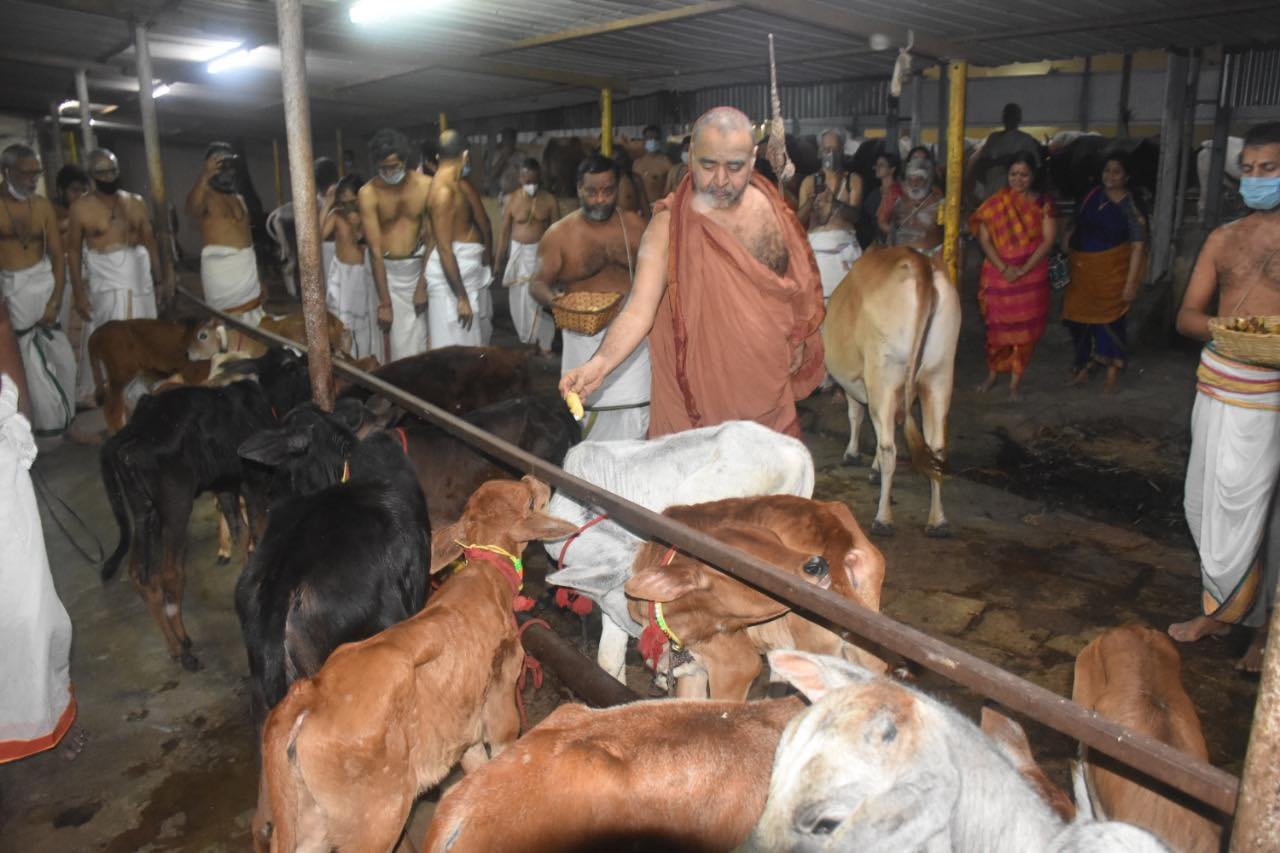 ---