Swagat Samaroh Sabha by Kashi Vidwans

23-02-2021

Swagat Samaroh Sabha by Kashi Vidwans-
Invite for Kashi Yatra
23/2/2021
Shankar Math, Agni Teertham, Rameswaram
A committee consisting of Citizens & Vidwans from Kashi on behalf of Vedic & Sastric fraternity and citizens of Kashi presented Swagatam (invite) to His Holiness Jagadguru Pujyashri Sankara Vijayendra Saraswathi Shankaracharya Swamigal of Sri Kanchi Kamakoti Peetam here at Shankar Math, Agniteertham, Rameswaram. The committee invited His Holiness to visit Kashi and bless the ancient city.
In a Sabha held at the Math here, the committee performed Pada Puja to His Holiness and presented Swagata Patrikas on behalf of several other traditional institutions from Kashi. Speaking on the occasion the Vidwans recollected Kashi Yatra performed by His Holiness Pujya Sri Chandrasekharendra Saraswathi Shankaracharya Swamigal & His Holiness Pujya Sri Jayendra Saraswathi Shankaracharya Swamigal and invited His Holiness. Other dignitaries also requested His Holiness to undertake Bharat Yatra.
His Holiness in his Anugraha Bhashanam talked about ancient tradition of Kashi Rameshwar Yatra, Yatra by Jagadguru Adi Shankaracharya, Kashi's greatness, Kashi as a Center for Knowledge, importance of performing Yatra. His Holiness blessed the Vidwans Prof. Jugal Kishore Mishra, HOD Sanskrit, BHU, Sri Gopal Sharma Upadhyaya, Veda Vibhaga Adhyaksha, Lal Bahadur Sanskrit Vidya Peeth, New Delhi, Lakhan Brahmachari, Representative of Veda Pathashalas in Kashi, Dr. Shailendra Dikshit, Sanskrit Scholar, Vaikuntha Gautam, Veda Adhyapak, Chitrakoot Pathashala, Suneet Mishra, Ganga MAHA Sabha, Haridwar. Shri Moreshwar Ghyasas, Veda Bhavan, Pune
was also present in the function.
Special letters of invite from Vireshwar Sastry Dravid, Ganeshwar Sastry Dravid, Sanga Veda Vidyalaya Kashi, Kameshwar Upadhyaya, Akhila Bharatiya Vidvat Parishat, Padma Shri Rama Yatna Shukla, President Kashi Vidwat Parishath, Jitendrananda Saraswathi, Akhila Bharatiya Sant Samiti was presented to His Holiness on the occasion.
The committee had come all along from #Kashi to #Rameshwaram on the occasion of Gangabhishekam & Pujas performed by His Holiness in the Garbha Gruha of Sri Ramanathaswamy & Parvatavardhini Amman as per centuries old traditions & customs on 22/2/2021.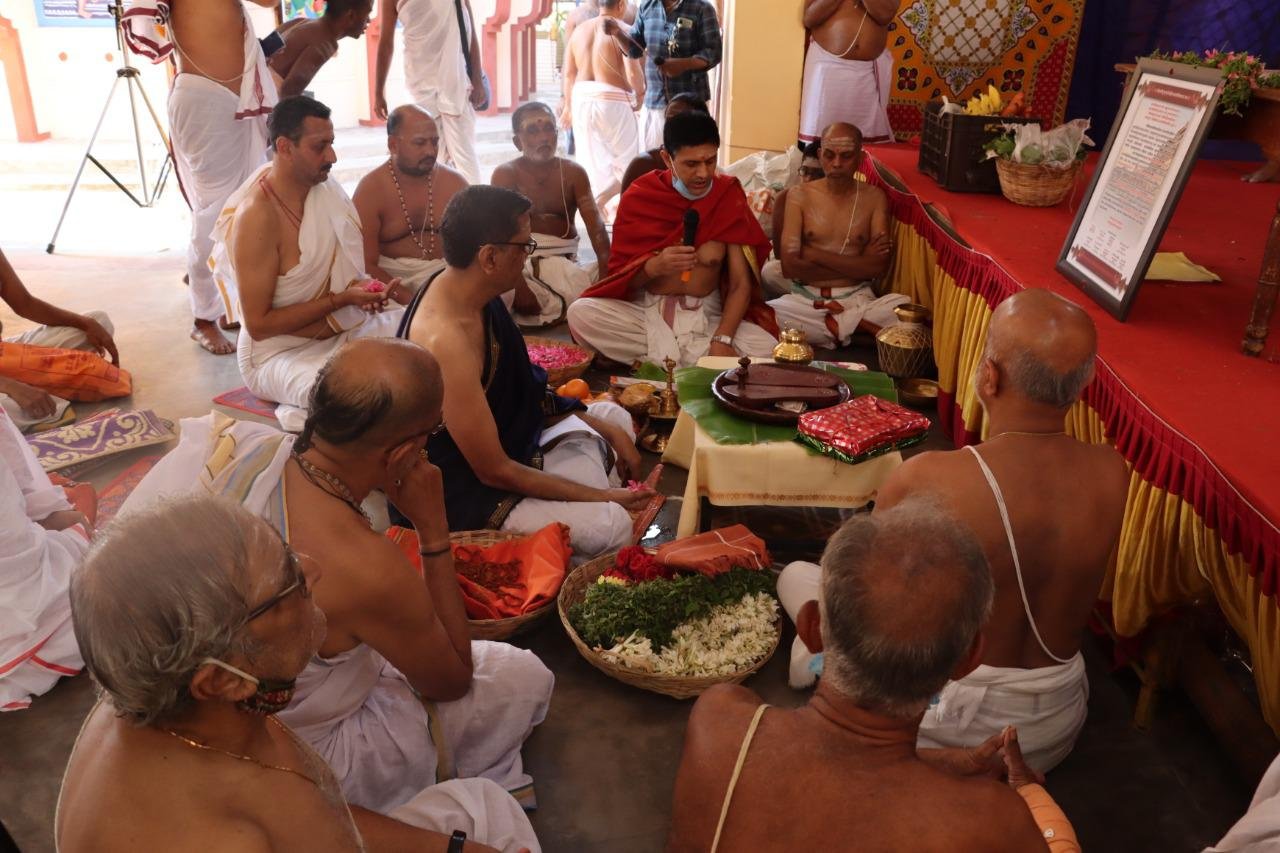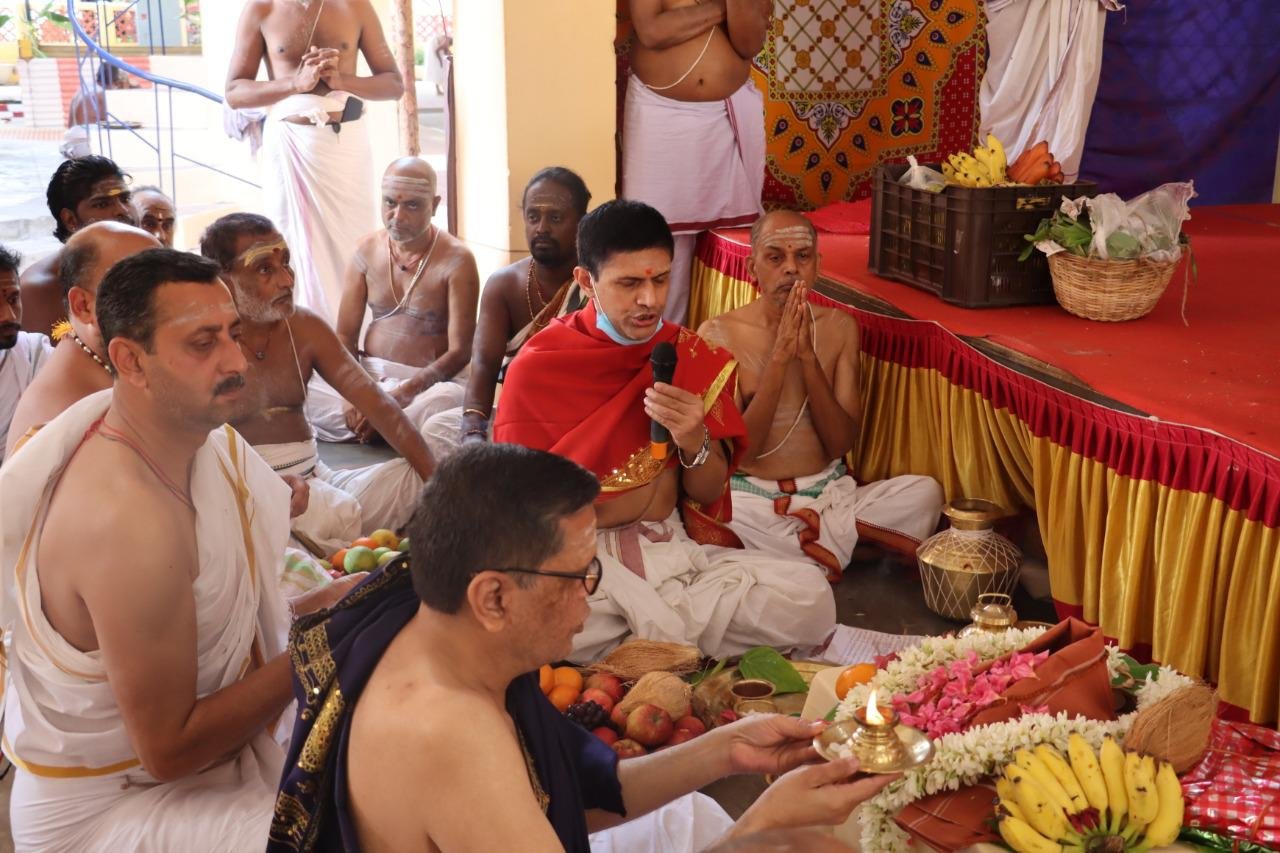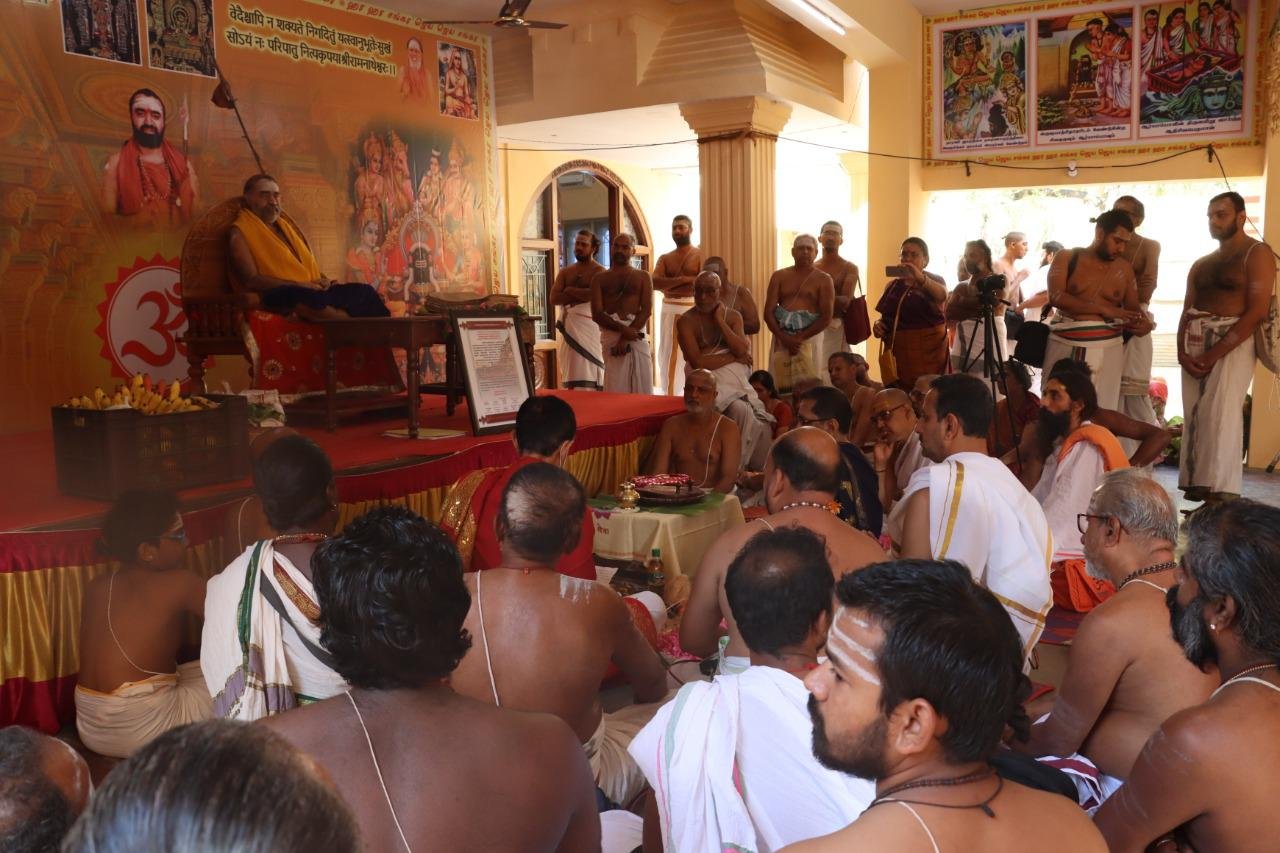 ---