03-03-2021

3 Mar. 2021
HH Pujyashri Shankaracharya Swamigal arrived in Kumbakonam on the 3rd March evening from Tiruvanaikovil after enroute visits and was received by Veda Vidwans & citizens of the town at the Raja Veda Pathashala. His Holiness was taken to Shankar Math in procession from there. Nadaswaram recital, Veda Parayanam, Elephant & Horses were part of the procession. A grand traditional reception was accorded by devotees with Poornakumbham. It was a festive atmosphere with mangalavadyam and fireworks. Swagata patram was read and presented to Sri Acharyal, who blessed the devotees with anugraha bhashanam.
During this digvijayam to Kumbakonam, aradhana of 66th Acharya on 6th and 67th Acharya on 14th March will be performed. Sri Acharyal will perform visesha pujas including pradosha puja on 10th March and Maha Shivaratri on 11th March.
Jayanti Mahotsavam of HH Pujyashri Shankara Vijayendra Saraswati Shankara Swamigal will be performed on 9th March 2021. Various spiritual and cultural programmes will take place.
The Kumbakonam Shankara Matam is a historic place and the Adhistanams of the 62nd, 63rd and 64th Acharyas are inside the Matam. Pujyashri Mahaswamigal has performed Chaturmasya vratam here in the years 1907 - plavanga, 1909 -soumya, 1910 - sadarana, 1914 -ananda,1915 - rakshasa, 1916 -nala, 1917 - pingala, 1918 - kalayukti, 1939 - pramadhi, 1946 - viya.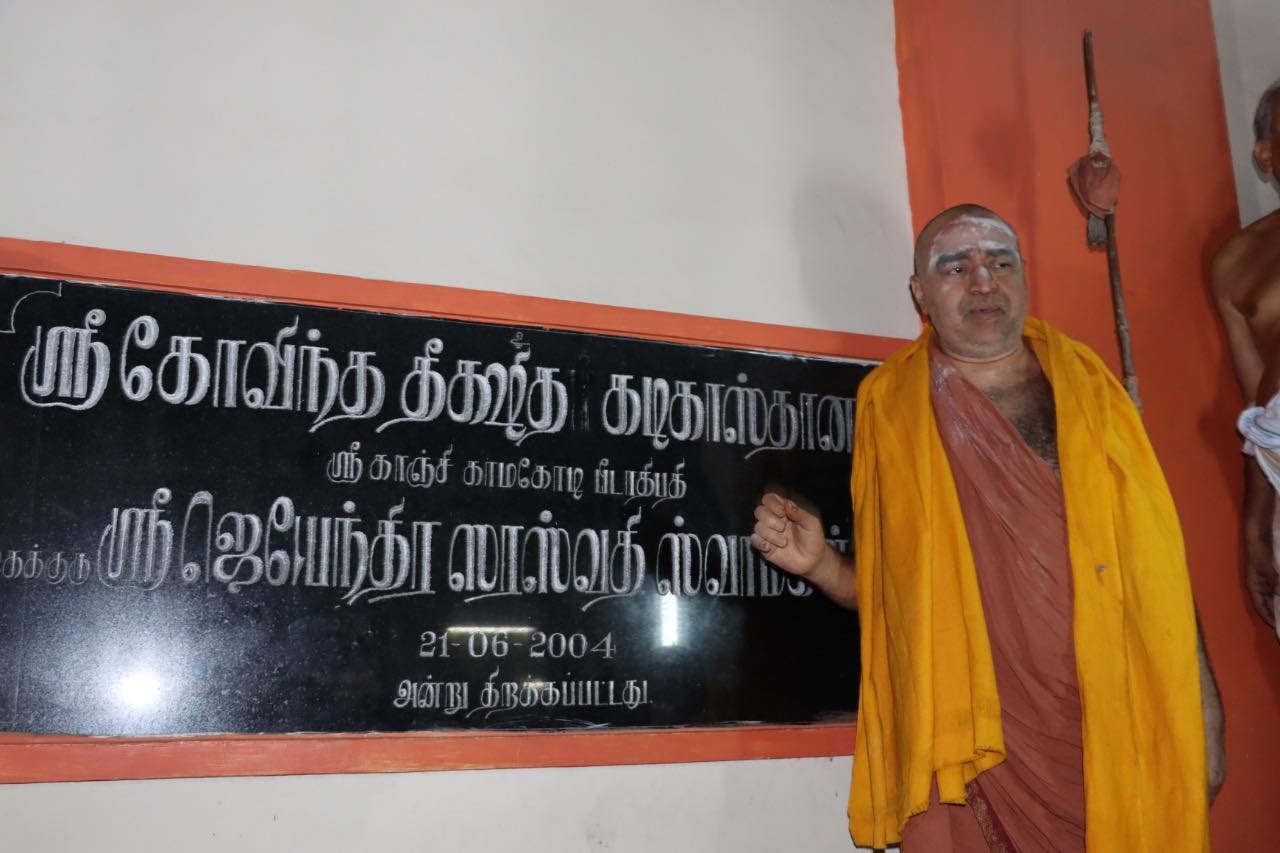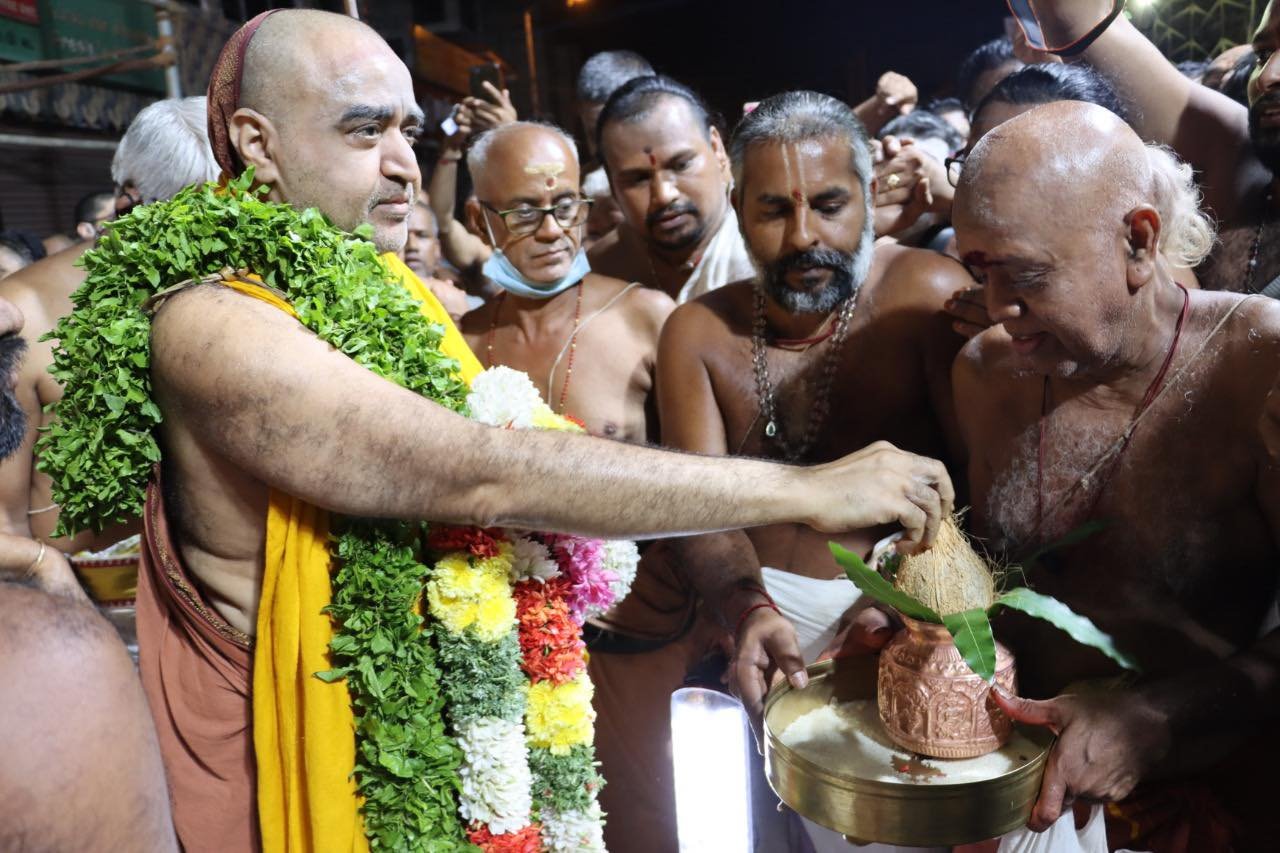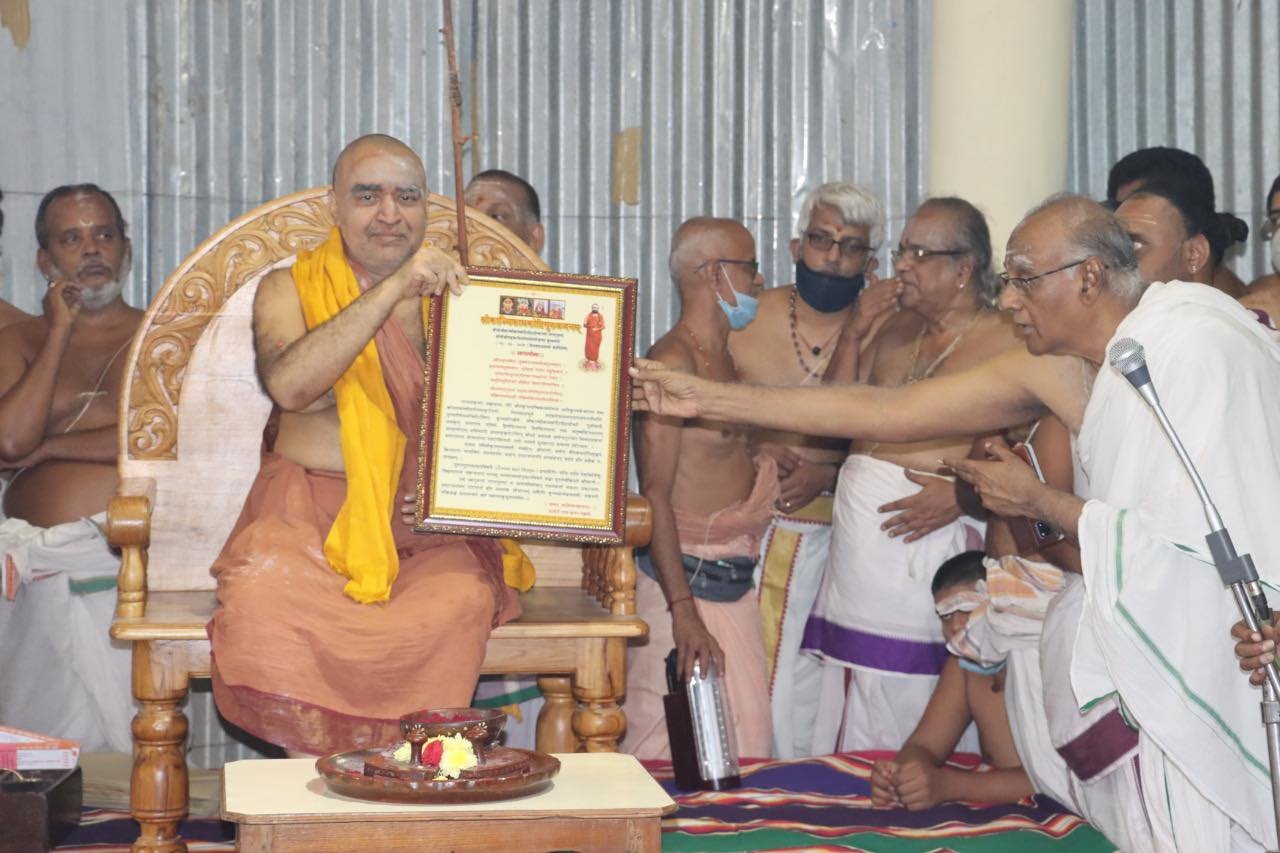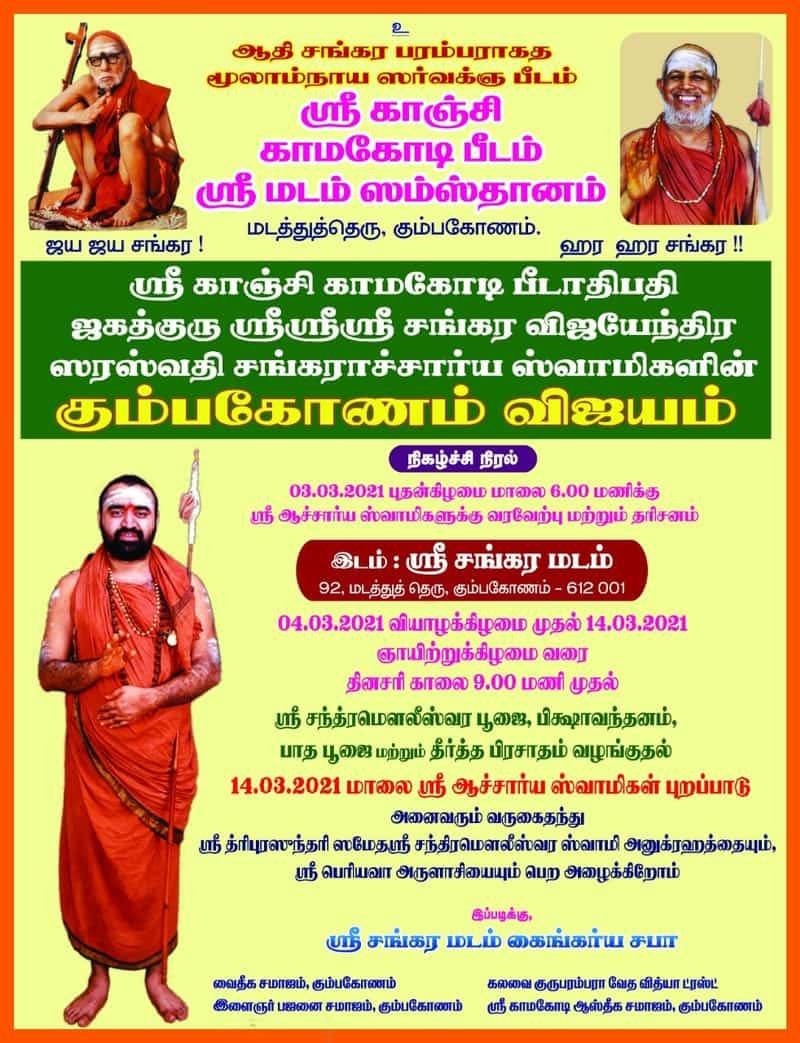 ---