Aradhana Mahotsavam of Jagadguru Mahaswamigal - 8 to 10 Jan. 2021

10-01-2021

Aradhana Mahotsavam of Jagadguru Chandrasekharendra Saraswati Mahaswamigal will be observed at Shrimatam, Kanchipuram with Veda Parayanam, Vidwat Sadas, religious discourses, namasankeertanam and Sangeetanjali from 8 to 10 Jan. 2021.
On the Aradhana day- 10 Jan. 2021, ekadasa rudra parayanam, homam, visesha pujas, abhishekam, alankaram and deeparadhana will be performed at the Brindavanam.
NOTE:
Pujyashri Mahaswamigal Aradhana - 10 Jan. 20201- Darshan Details The aradhana mahotsavam will be webcast live on Shrimatam website , Youtube and Shrimatam facebook page. In view of prevailing circumstances, gathering in large numbers is not advised. Hence, to maximise safety and minimise inconvenience to devotees, a time-slot-based darshan is being enabled to facilitate darshan on Aradhana day, keeping in mind the social-distancing norms. Devotees can visit click here and register for darshan. SENIOR devotees(aged above 65) and children below 10 years are advised to avoid travel. Devotees can place a request for aradhana prasadam(akshata) to be sent by post by filling this form.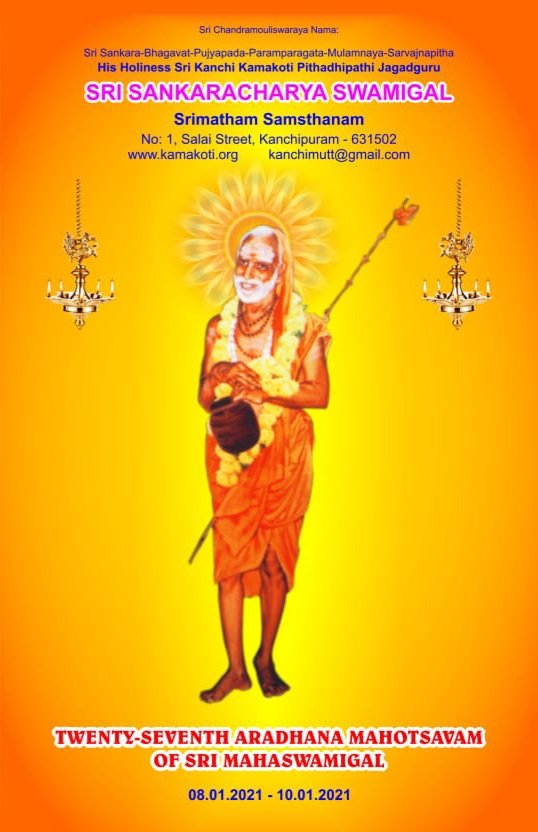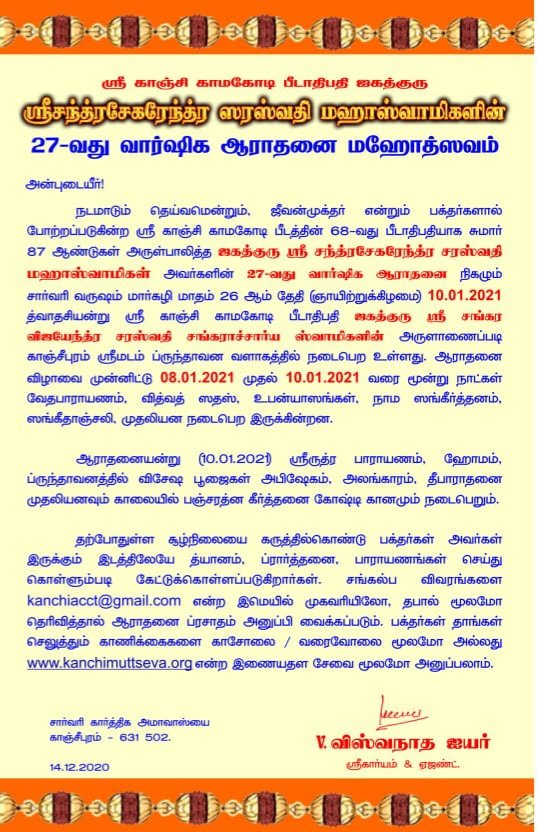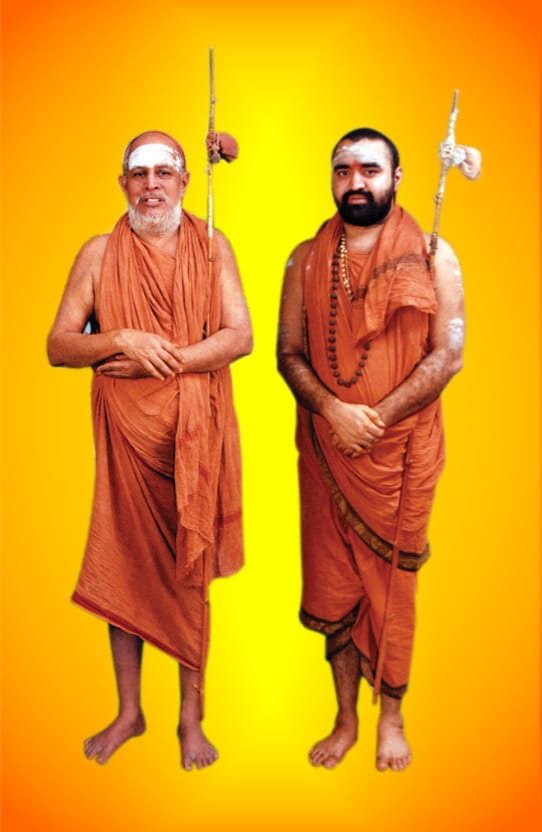 ---