Vyasa Puja performed- 5 July 2020
HH Pujyashri Shankara Vijayendra Saraswathi Shankaracharya Swamigal performed Vyasa Puja on Guru Poornima -5 July 2020 at Shivasthanam, Thenambakkam, Kanchipuram. Prasadam from Sri Kamakshi Ambal Devasthanam and various temples were offered to Pujyashri Acharyal.
Earlier this morning, His Holiness performed the Nitya Chandramouleeswara Puja.
His Holiness performed the Punah Puja (of Vyasa Puja) and blessed Mantrakshatha Prasadam.
The Chaturmasya Vratam commences today, and will conclude on 2 Sep. 2020 with Viswaroopa Yatra. Several spiritual and cultural programmes will be held during the Chaturmasyam in virtual mode. The Vyasa Puja and Chaturmasya Sankalpam were webcast live and recorded versions can be viewed at Shrimatam's Youtube channel http://www.youtube.com/kanchimath and Kamakoti Facebook pagehttp://www.facebook.com/srikamakoti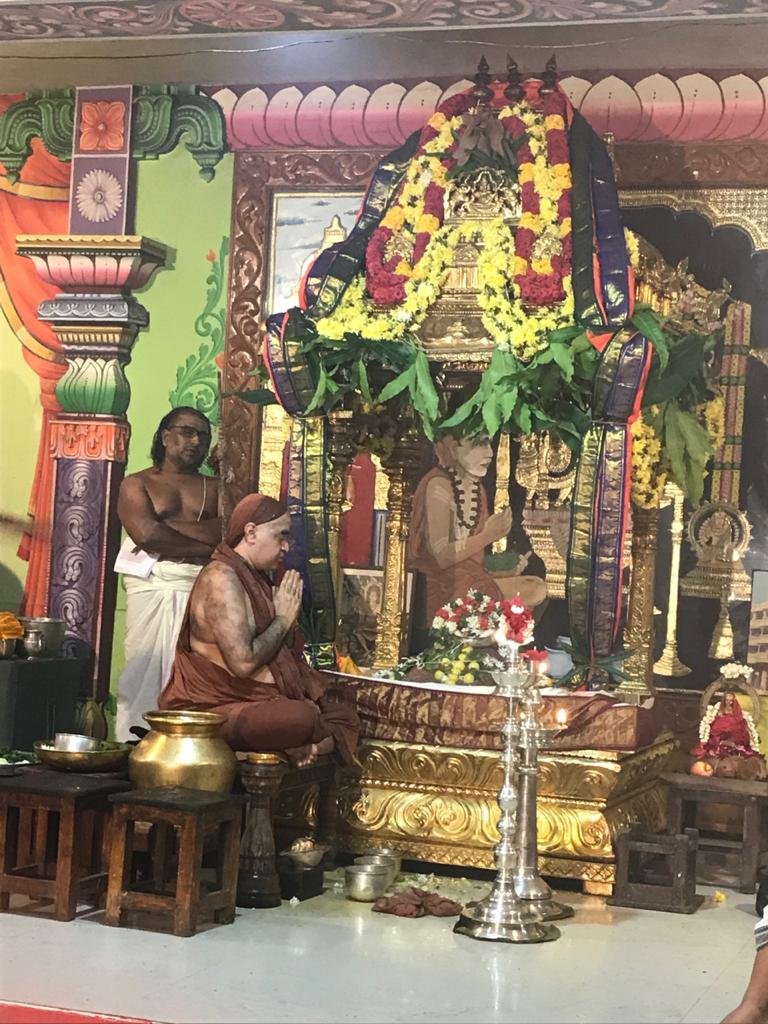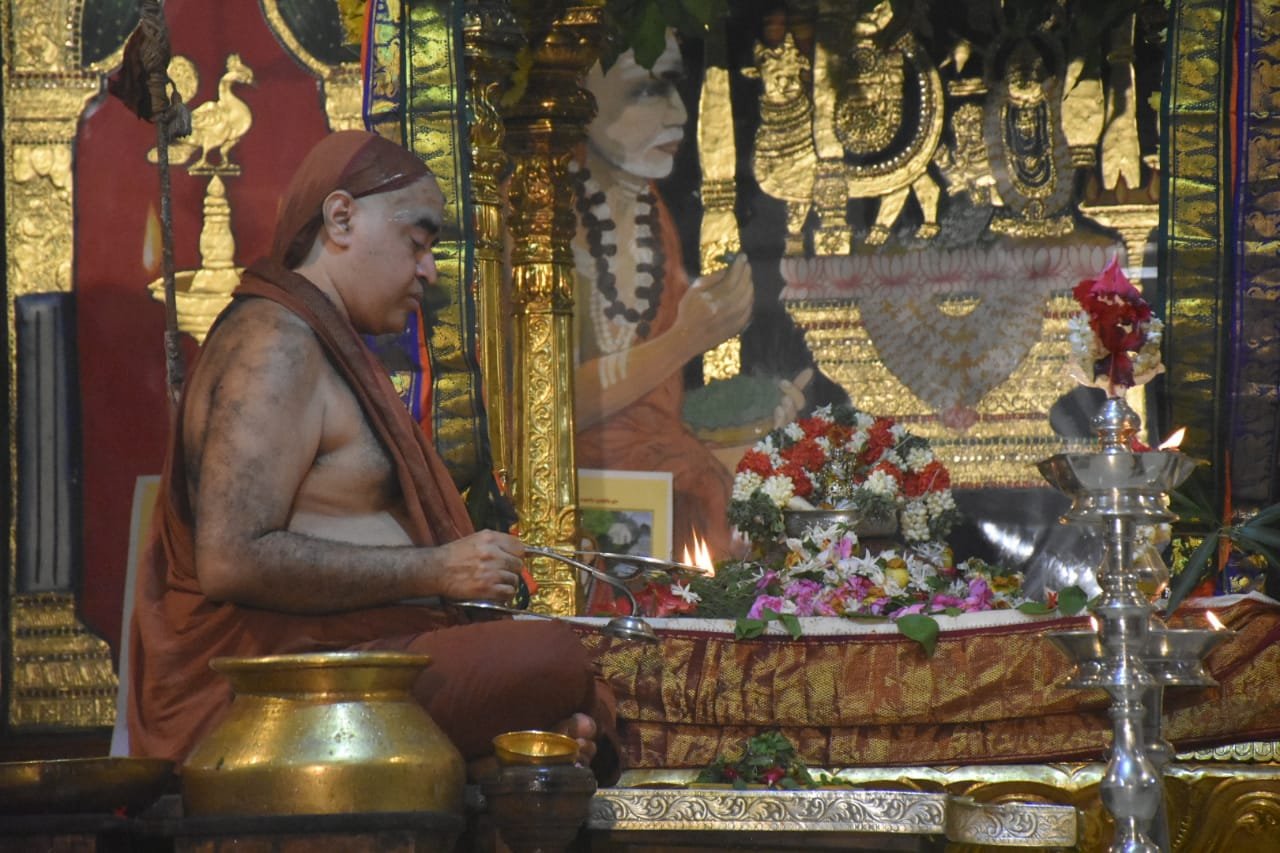 ---