Pavitrotsavam at Vanjiyur Devasthanam of Sri Kanchi Kamakoti Peetam
29-31 Aug. 2020
Sri Viswanatha swamy Devasthanam is located in Vanjiyur village of the Karaikal District in the Union Territory of Puducherry. This temple is under the administration of Sri Kanchi Kamakoti Peetam Srimatam Samsthanam since 1892. The main deity Sri Viswanatha is in the form of narmada bana Linga and facing the western direction. The most sacred Dharbha or Kusa (sacrificial grass) is the sthala vriksha here. Vanjiyur is one of the three kshetra where the dharbha/ kusa grass is revered as the sthala vriksha apart from Varanasi and Tirunallar ( Dharbharanya). The rituals of this temple are performed as per the Saivagama tradition. The Pavitrotsavam festival was conducted at this temple from 29th-31st August, 2020 under the Divine orders of His Holiness Sri Kanchi Kamakoti Peetadhipati Jagadguru Pujyasri Sankara Vijayendra Saraswati Swamigal, the Hereditary Dharmakarta of the Devasthanam.
Pavitrotsavam is an expiatory ritual prescribed in the Agamas, performed in order to ensure the 'ritual purity' of the temple and priests. The lapses that are mentioned in the Agamas are mostly related to the temples and rituals and also of a general nature related to the social life.
By performing this important ritual, the fruits of various nitya and naimittika rituals accrue in favour of the performers and others despite eventual irregularities like any omission in recitation of mantras, kriyas and other unexpected or accidental lapses. This purificatory ritual is usually performed in the Siva and Vishnu Temples during dakshinayanam (after the Sayana Ekadasi) in the month of Avani. It is also said that the two serpents, Pavitraka and Vasuki would take away the fruits of the temple rituals that are performed in the whole year, if this ritual is not conducted. The Pavitras, smooth colorful strings made of twisted cotton or silk threads shaped like pearl necklet are offered to the deities, vimanas, sthala vriksha, tirtha, yaga kunda and Acharya with appropriate da and Agama mantras. The festival commences with mrit-sanghrahanam, followed by kalasa-sthapana and yagasala poojas. Pavitraropanam is performed during each kala of yaga pooja. Special snapana Abhishekams are also conducted. The festival is concluded with avabrutam.
Invitation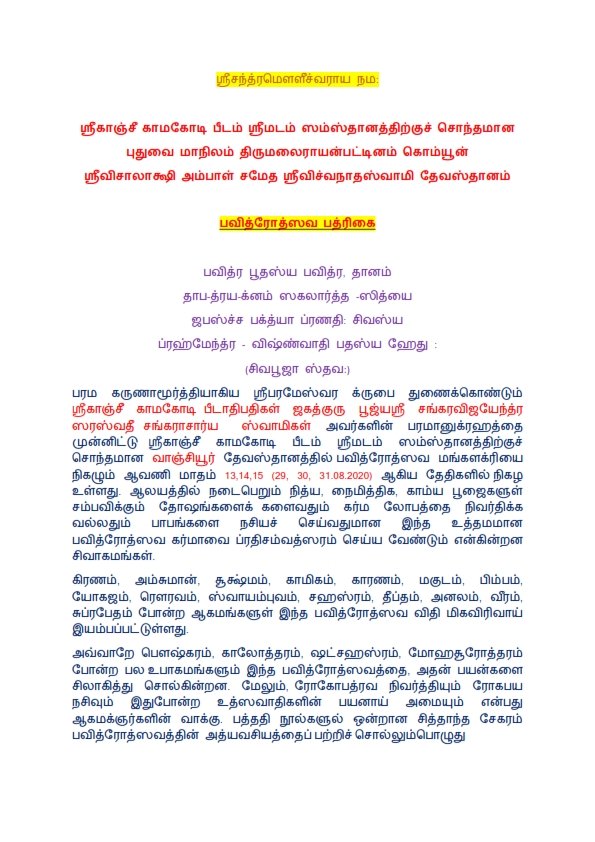 Photos - Pavitrotsavam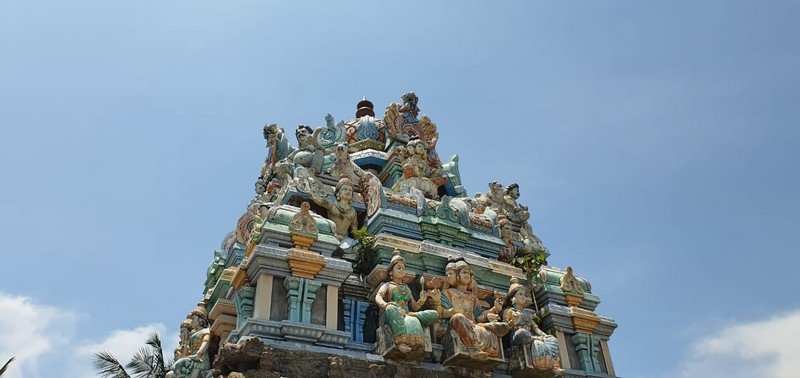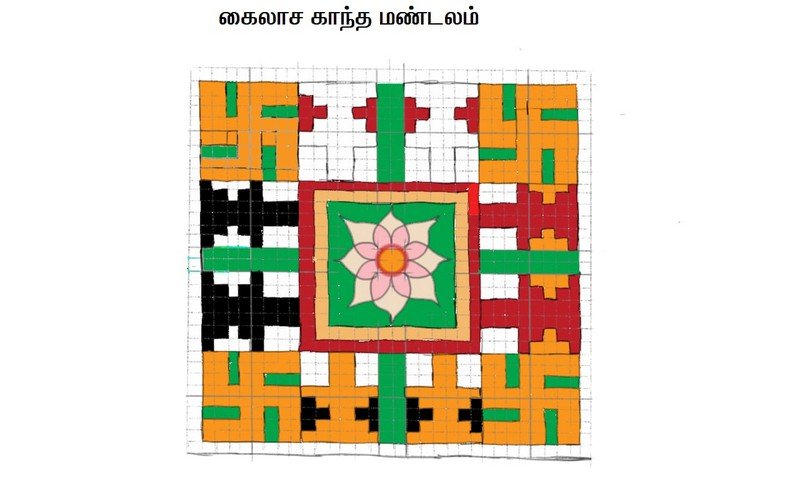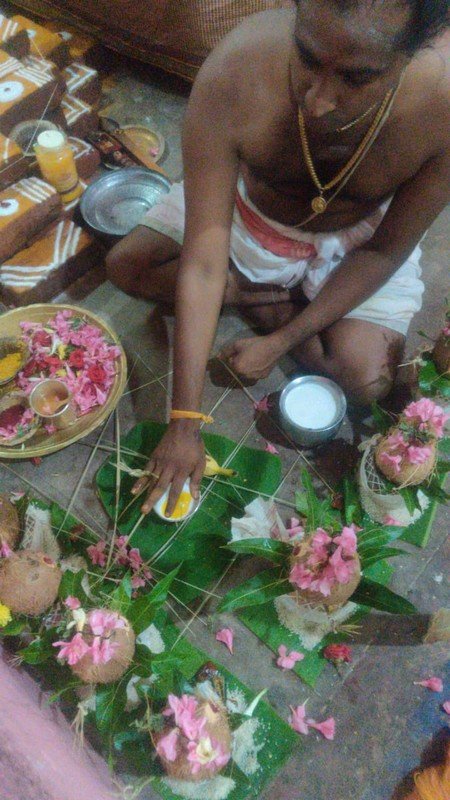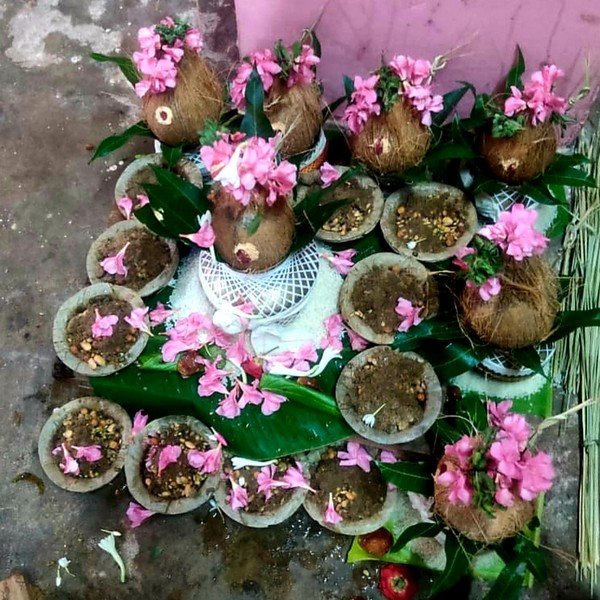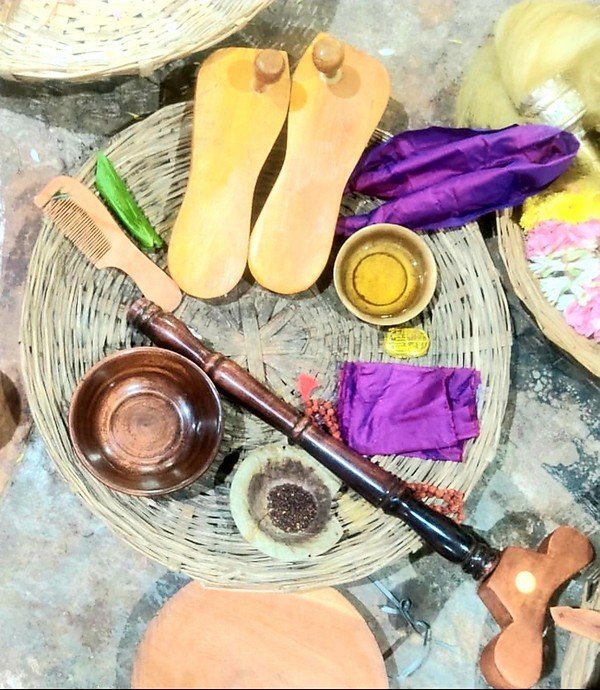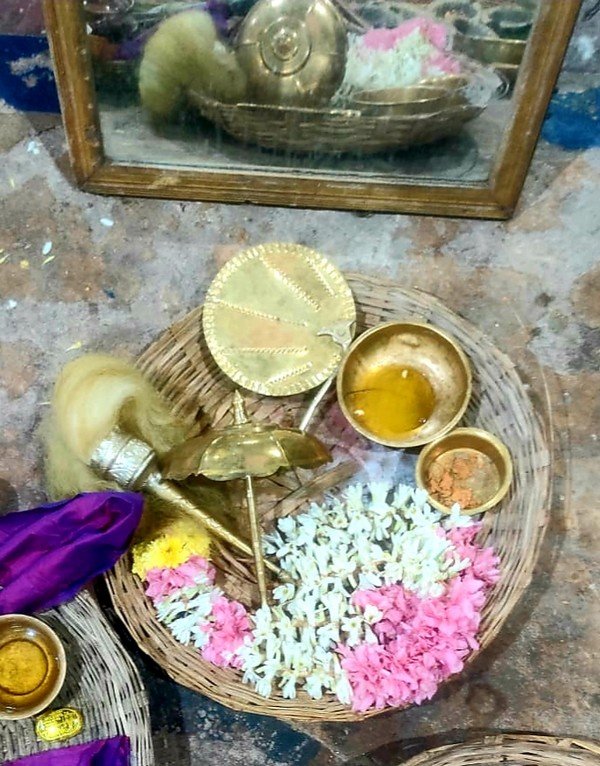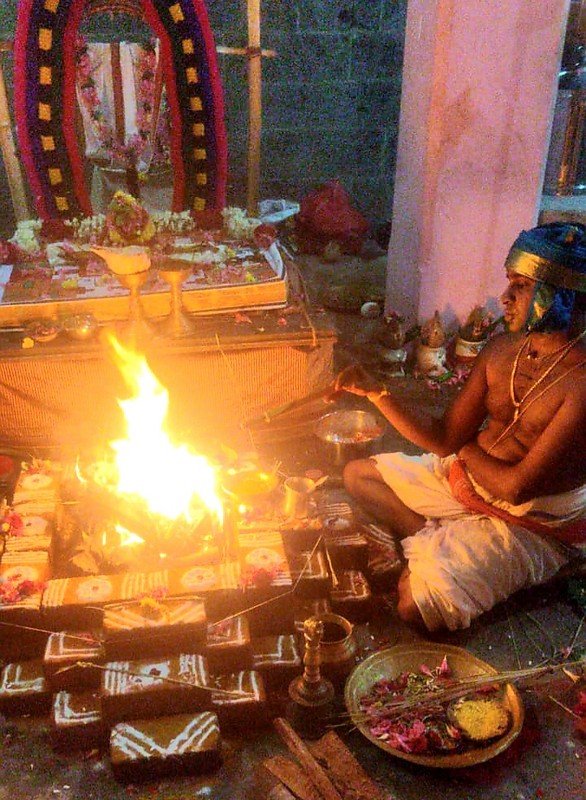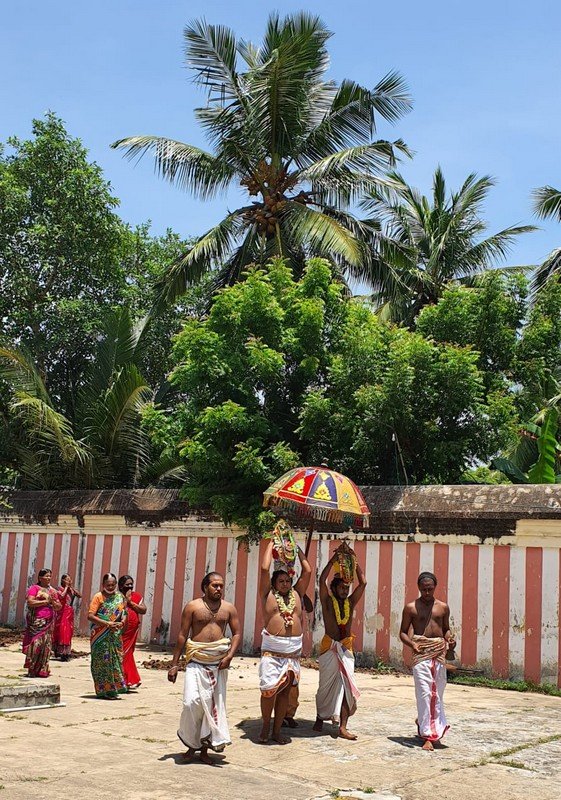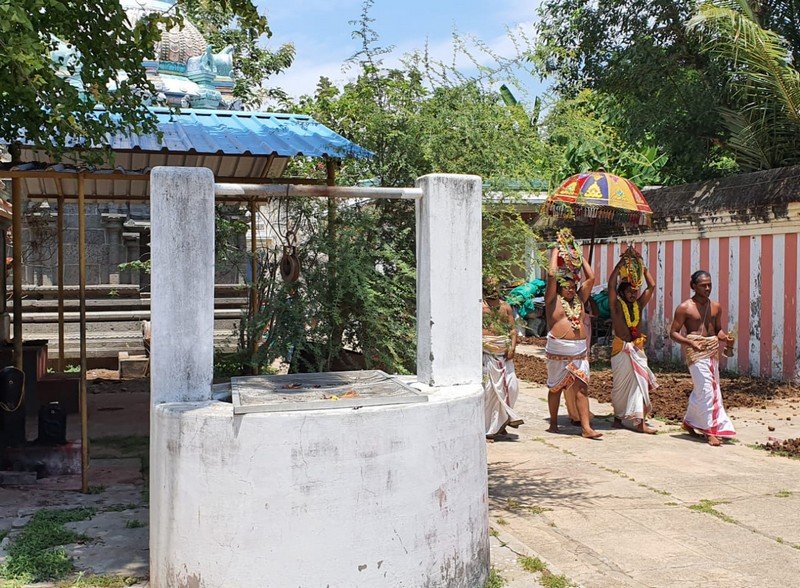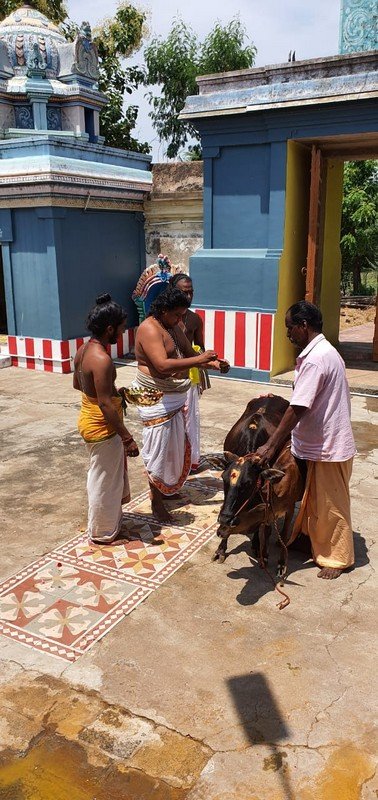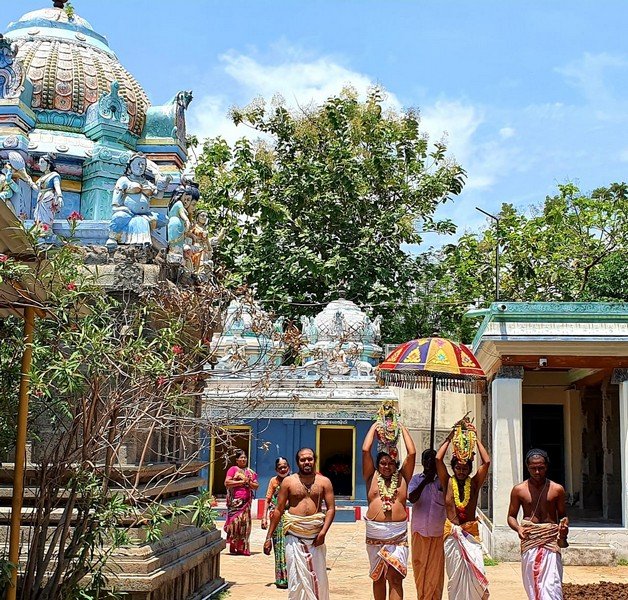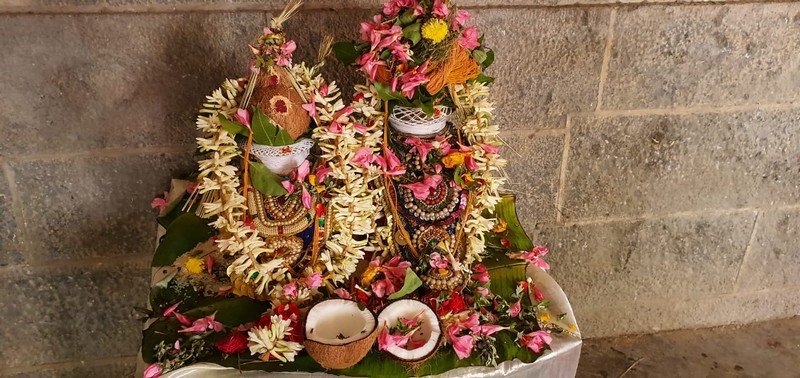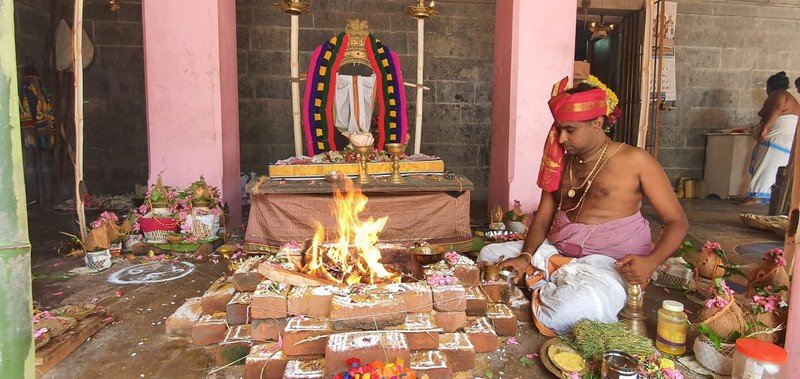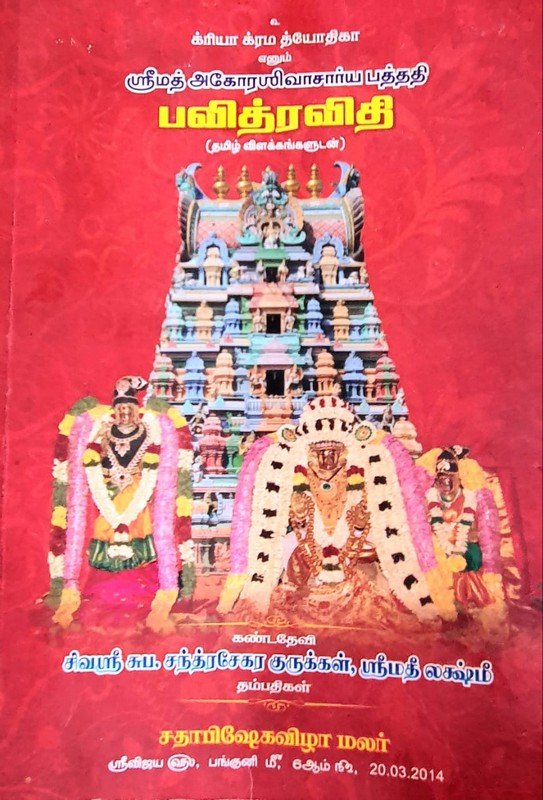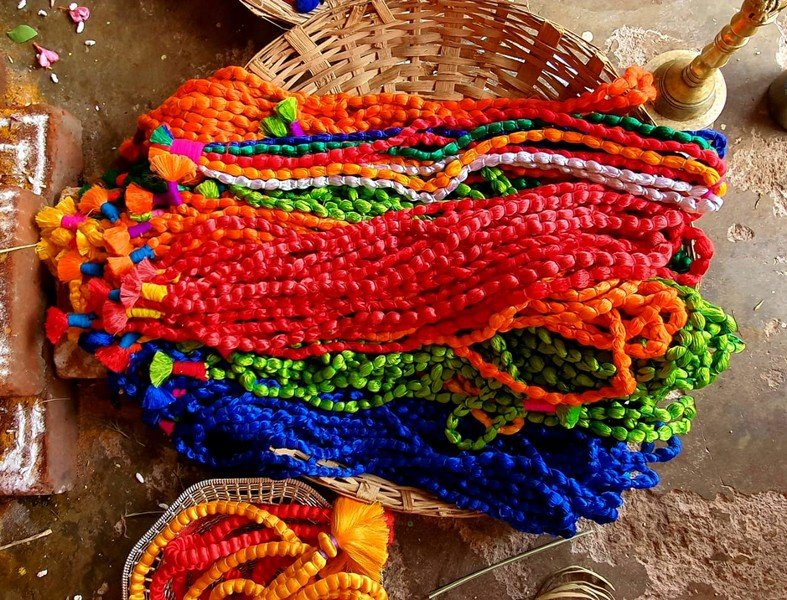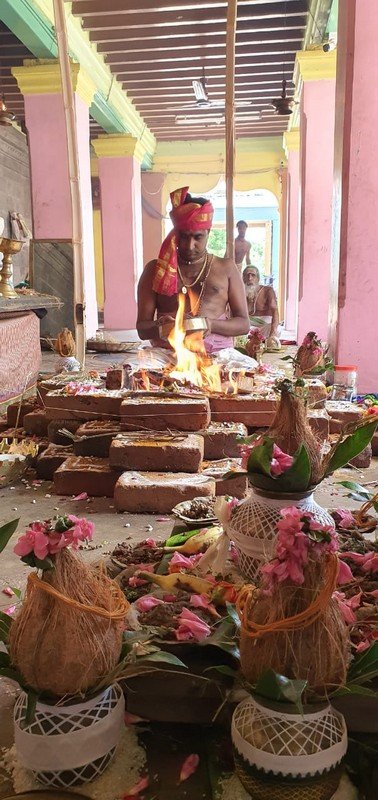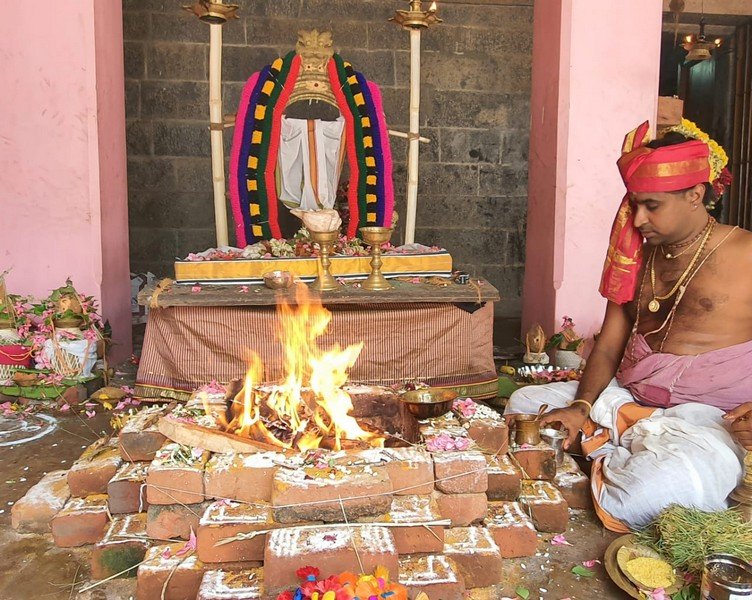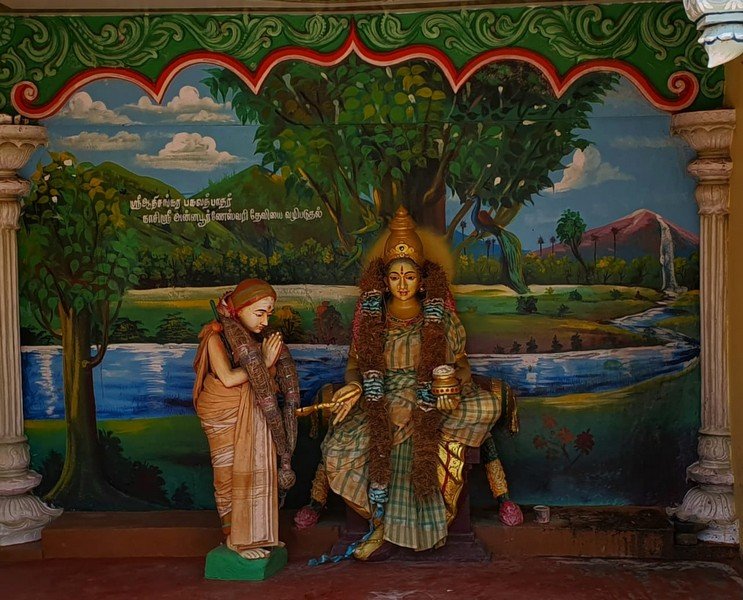 ---