Page load depends on your network speed. Thank you for your patience. You may also report the error.
Loading...
Sri Chandramoulisvaraya Namah:
Vijayadashami - His Holiness visits Kamakshi Ambal Temple
24 October 2012 - Kanchipuram
His Holiness Pujyasri Sankara Vijayendra Saraswathi Shankaracharya Swamiji visited Sri Kamakshi Ambal Temple late in the evening on Vijayadashami. His Holiness offered worship to Utsava Kamakshi, who was seated in the Golden Chariot. Deeparadhana was performed and temple prasadams and honours were given to His Holiness. As per custom, a large group of Nadaswaram and Tavil vidwans played mangalavadyam and rendered Kritis on Devi Kamakshi. His Holiness blessed the vidwans and other devotees present in the temple.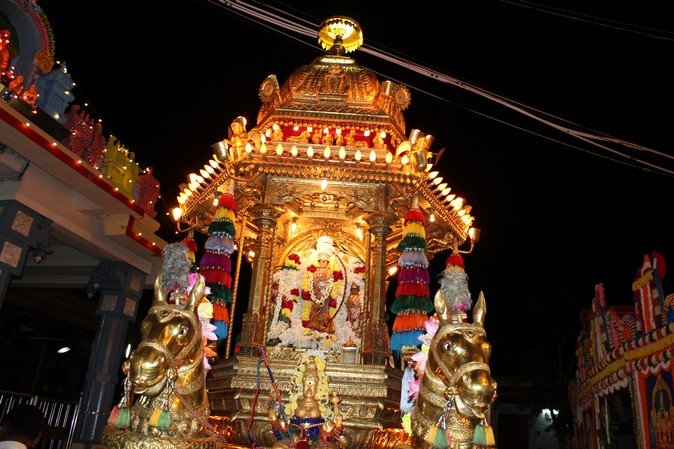 Kamakshi Ambal on the Golden Chariot
Kamakshi Ambal on the Golden Chariot
Deeparadhana
A view of the illuminated temple Gopurams with their reflections in the temple tank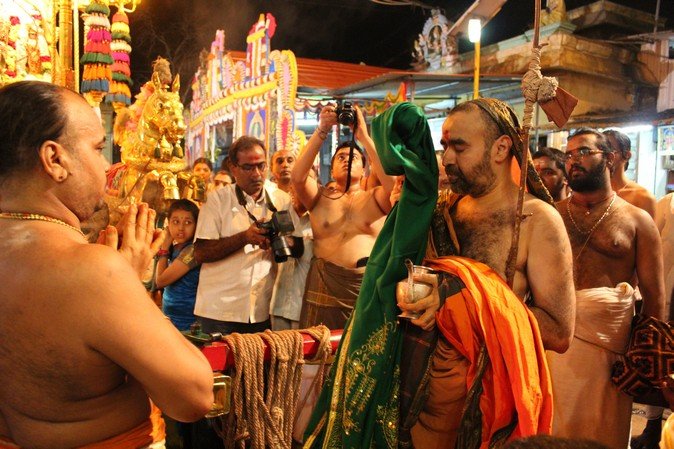 Artists playing Mangalavadyam
Back to news page
---