Page load depends on your network speed. Thank you for your patience. You may also report the error.
Loading...
Muthuswami Dikshitar Jayanthi Celebrated
7 April 2011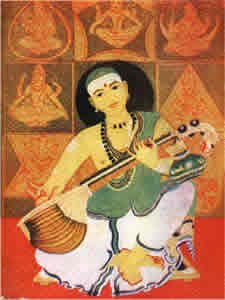 With the Blessings of Their Holinesses Pujyasri Jayendra Saraswathi Shankaracharya Swamiji and Pujyasri Sankara Vijayendra Saraswathi Shankaracharya Swamiji, the Jayanthi of Sri Muthuswamy Deekshitar was celebrated on 7 April 2011 at the 'Avatara Sthalam' of Sri Muthuswamy Deekshitar at Tiruvarur. As part of the celebrations organized by the Carnataca Sangeetha Mummoorthigal Mahotsava Nitya Seva Samiti, Samparadaya Navavarna Pooja was conducted. Navavarna Kritis and Dikshitar Kritis were sung by leading musicians. The entire day witnessed a series of carnatic musical recitals.
---
---