Page load depends on your network speed. Thank you for your patience. You may also report the error.
Loading...
Atirudram & Sahasrachandi Yagnam Performed at Shrimatham
7-17 May 2012
With the benign blessings of His Holinesses Pujyasri Jayaendra Saraswathi Shankaracharya Swamiji and His Holinesses Pujyasri Shankara Vijayendra Saraswathi Shankaracharya Swamiji, Atirudram and Sahasrachandi Yagnam was performed at Shrimatham, Kanchipuram from 7-17 May 2012 as part of the Jayanthi Mahotsavam of His Holiness Pujyasri Chandrasekharendra Saraswathi Mahaswamiji. Apart from Rudra/Chandi Japam, Chatur Vedaparayanam was also performed by the participating Ritwiks.Sri Ganapathy Homam, Avahanthi Homam, Mahanyasam, Sri Rudra Japam, Homan, Sri Chandi Parayanam, Homam. Vidvath Sadas, Upanyasam, Nama Sangeerthanam and similar spiritual and cultural activites were held on all days. On the 17th, Vasordhara, Poornahuthi, Kalasa bhishekam and Deeparadhana was performed in the benign presence of Pujyasri Acharya Swamijis.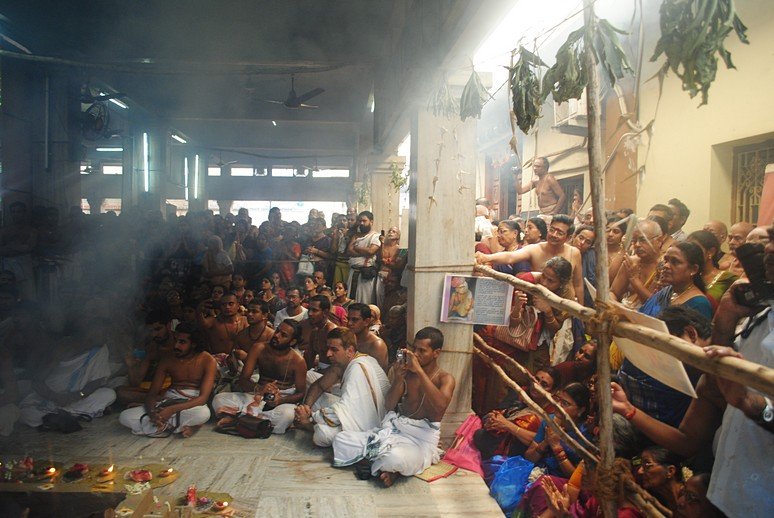 ---
---