Page load depends on your network speed. Thank you for your patience. You may also report the error.
Loading...
Viswa Shanti Maha Yagnya at Sikkim
10 Aug - 13 Aug 2017
With the benign blessings of Pujyashri Shankaracharya Swamigals of Shri Kanchi Kamakoti Peetam, Viswa Shanti Maha Yagnya was performed at Sri Kanchaneshwar Mahadev Shiva Panchayatan Mandir, Ranipool, Gangtok, Sikkim from 10 th August to 13th August 2017. Shata Chandi and Ekadasha Rudra Japa Homam was performed by the Vaidiks for Loka Kshema.
Invitation: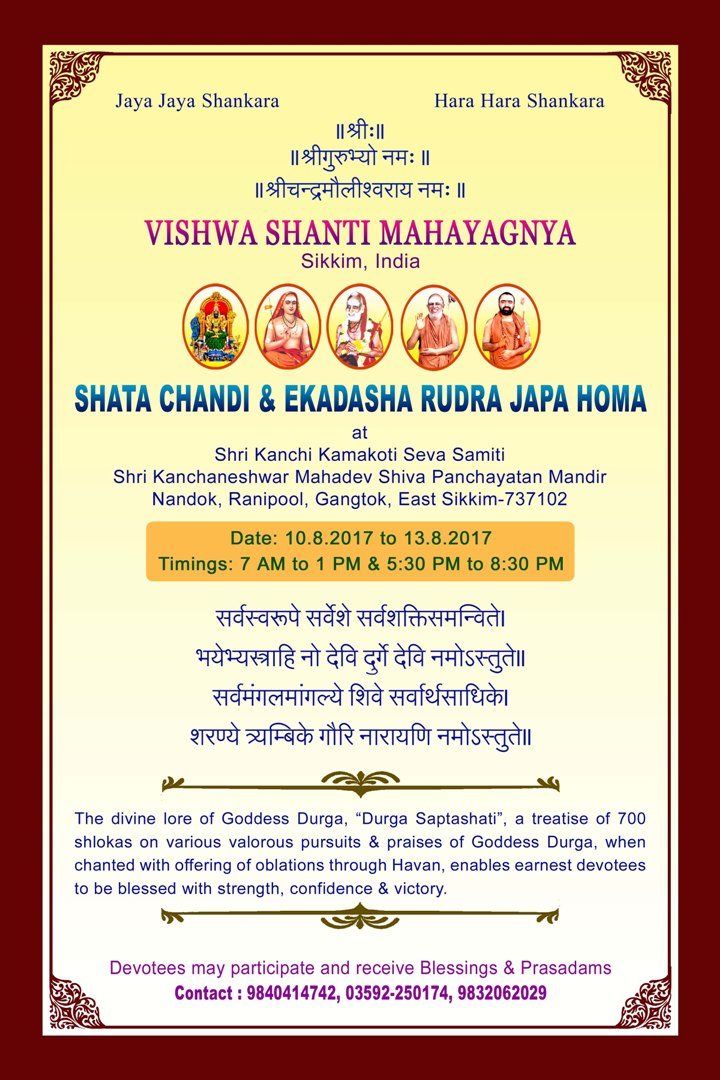 ---
---