Page load depends on your network speed. Thank you for your patience. You may also report the error.
Loading...
Shankara Jayanthi Mahotsav at Srinagar, Jammu & Kashmir
17-23 April 2015
Report and Photos

With the Benign Blessings of Their Holinesses Pujyasri Jayendra Saraswathi Shankaracharya Swamiji and Pujyasri Shankara Vijayendra Saraswathi Shankaracharya Swamiji of Shri Kanchi Kamakoti Peetham, Shankara Jayanthi Mahotsav was celebrated at Srinagar, Kashmir, and Atharva Veda Sammelan was conducted at Sri Shankaracharya Hill, Srinagar, J&K from 17th April to 23rd April this year. Rigveda Samhita Havan & Atharva Veda Parayana was performed by teams of Vaidiks from South India. They were accompanied by other devotees and volunteers.

The programme commenced with Go Puja, Ganapti Puja and Sankalpa. Atharva Veda parayanam was performed daily in two sessions -Morning and Evening. Rig Veda Samhita Havan was performed in the Yagna Shala in the Jyestha Mata Mandir.

In the evening, Swasti Vachanam, Totakashtakam were recited after the Portrait of Sri Adi Shankara was carried in procession around the temple. Special Ishtis were performed.
The programme concluded on Sri Shankara Jayanti Day - Vaishakha Shukla Panchami - 23rd April 2015 with special pujas, parayan and Havan at Sri Shankaracharya Hill in Srinagar. Adi Shankara Avatara Ghatta parayanam was performed.



Adi Shankaracharya Murty at Jyestha Matha Mandir

Sri Jyestha Mata Sannadhi

Atharvana Veda Parayanam
Procession of Sri Sankaracharya Portrait with traditional Chatram, Chamaram, Dandam: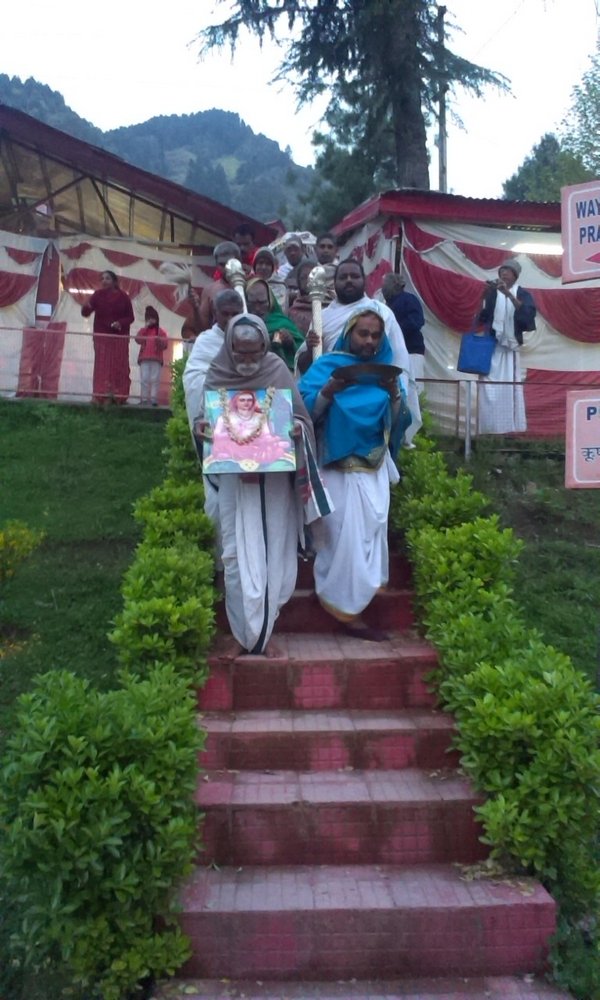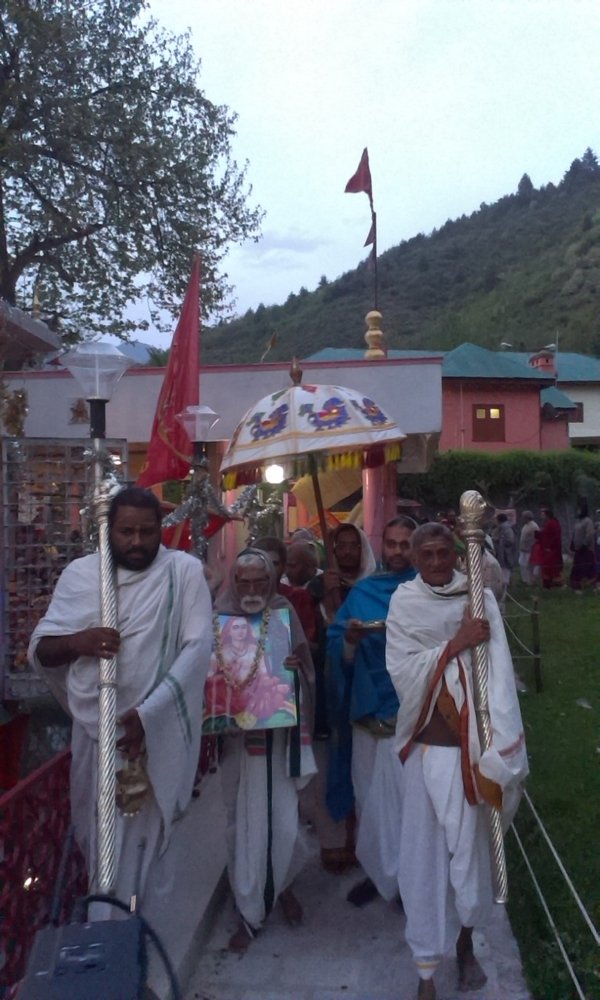 Shankaracharya Shlokas - Parayanam

Rig Veda Homam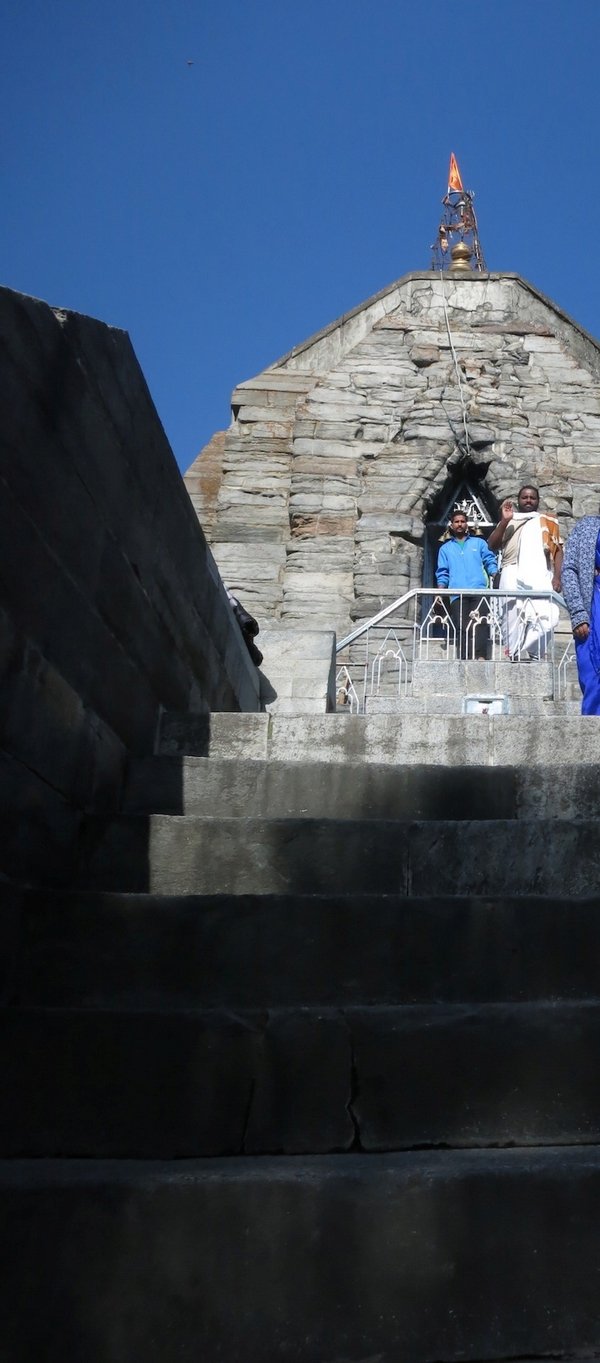 Shankaracharya Hill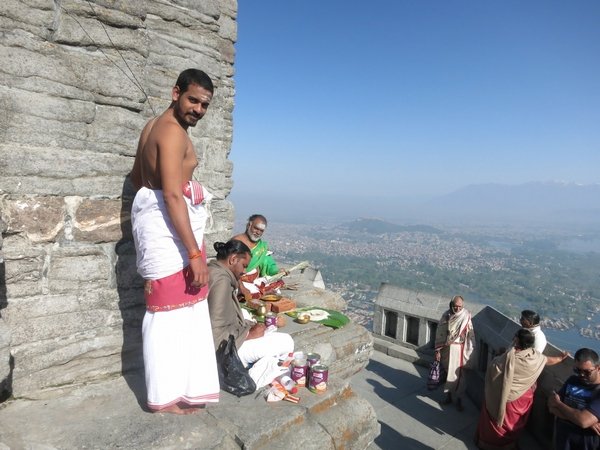 Havan at Sri Shankaracharya Hill

Sri Shivalingam - Sri Shankaracharya Hill
* Report on Shankara Jayanthi celebrations at Shrinagar in 2014 - 25 Apr. - 4 May 2014

* Report on Shankara Jayanthi celebrations at Shrinagar in 2013 - 29 Apr. - 15 May 2013

* Report on Shankara Jayanthi celebrations at Shrinagar in 2012 - 25-26 Apr. 2012
---
---