Page load depends on your network speed. Thank you for your patience. You may also report the error.
Loading...
Navaratri Mahotsavam - Sangeeta Sadas held
4 Oct. 2013

Kanchipuram
Navaratri Mahotsavam commenced at Kanchipuram with the Sangeeta Sadas at Shri Kamakshi Ambal Temple, Kanchipuram. Senior vidwans rendered mangala isai at Shrimatam.
At the Kamakshi Ambal Temple, the Utsava Deity of Devi Kamakshi was brought in ceremonial procession to the Navaratri Mandapam, where Kolu- the display of dolls was also arranged. Various sevas and Deeparadhana were performed to Ambal, followed by Soora Samharam - the enactment of the battle and vanquishing of the Asura. The Sangeeta Sadas commenced with the arrival of His Holiness Pujyashri Jayendra Saraswathi Shankaracharya Swamiji. Senior artists were given the title of "Asthana Vidwan" of Shri Kanchi Kamakoti Peetam. This was followed by a musical concert by the vidwans.
Photos taken on the occasion: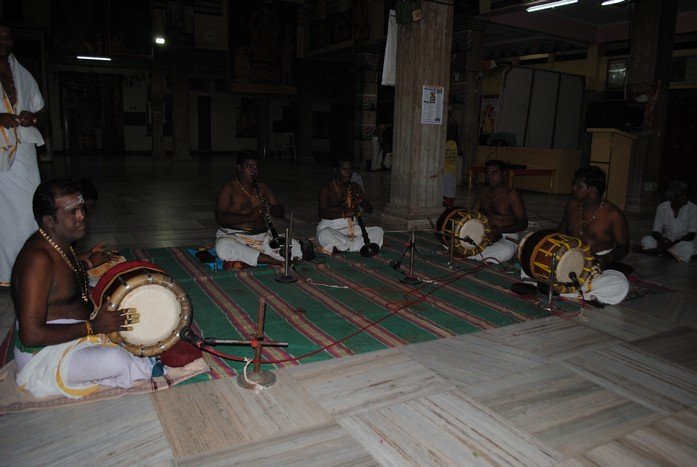 Artists on the Mangala Vadyam at Srimatam

Trimurtis of Sangeetam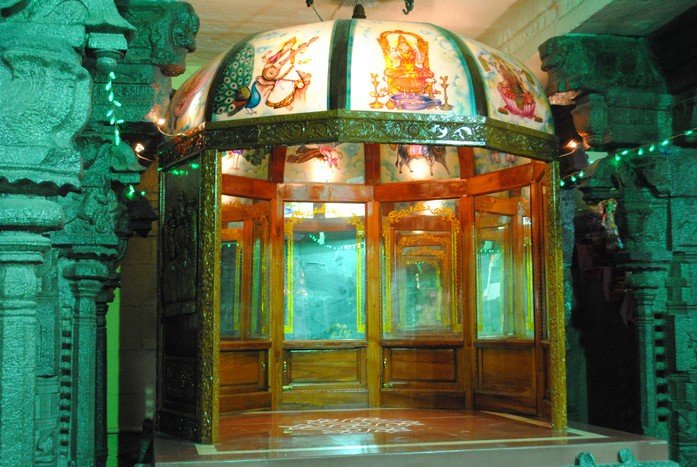 Navaratri Mandapam

Kolu- Display of dolls in the Navaratri Mandapam

Sangeeta Vidwans and devotees in the Navaratri mandapam

Utsava Kamakshi in procession to the Navaratri Mandapam

Fire crackers marking the arrival of the goddess

Utsava Kamakshi in the Navaratri mandapam

Titles being given to Senior artists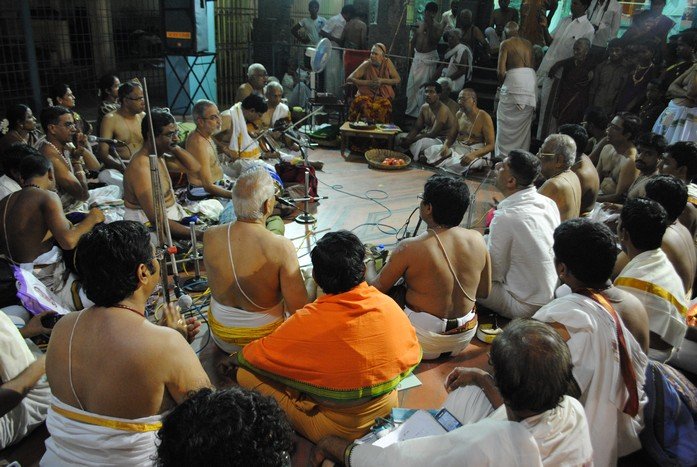 Group singing in His Holiness' presence
---
---