Page load depends on your network speed. Thank you for your patience. You may also report the error.
Loading...
Makara Shankaranti-Pongal celebrated - 14 January 2013
Makara Shankaranti- Pongal signifying the advent of Uttarayana Punya Kala was celebrated at Shrimatam with pujas to Sri Surayanarayana Swami being performed in the presence of HH Pujyashri Jayendra Saraswathi Shankaracharya Swamiji and HH Pujyashri Shankara Vijayendra Saraswathi Shankaracharya Swamiji at Shrimatam.
Puja arrangements and offerings to Surya Bhagwan
Sugarcane, Turmeric plants and other offerings at the Adhistanam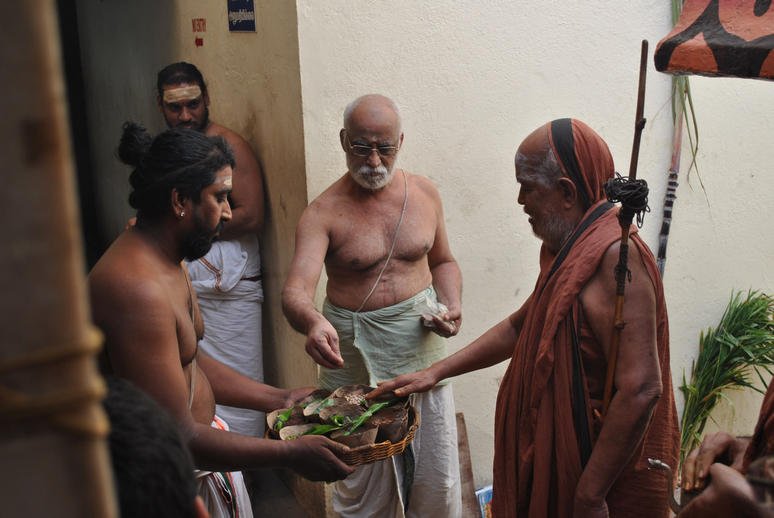 His Holiness blessing the various daana dravya
His Holiness at the Adhishtanam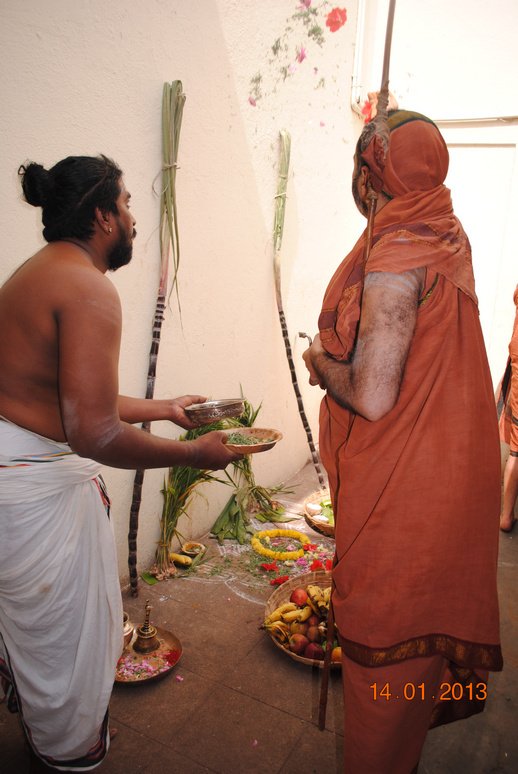 His Holiness performing Puja
---
Back to news page
---